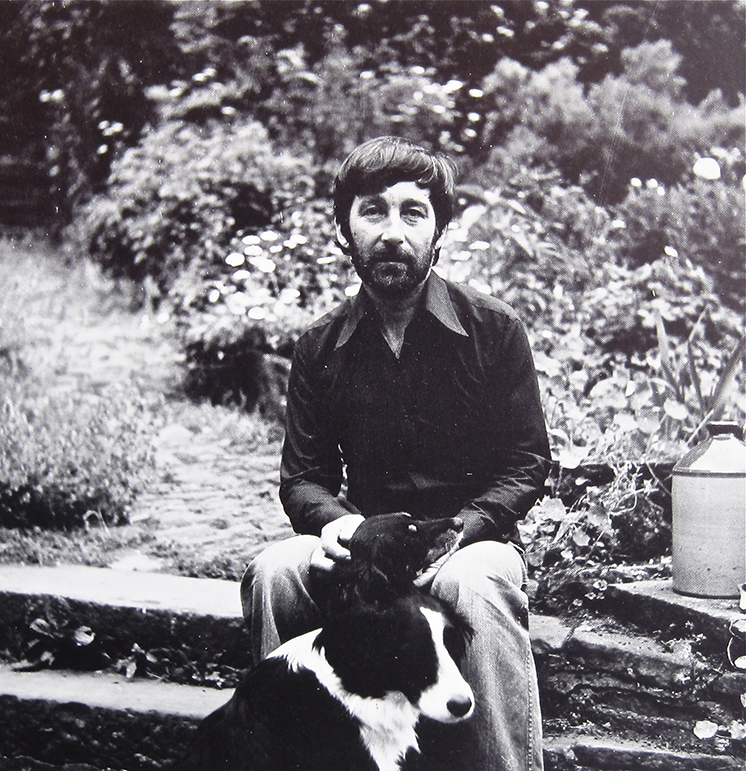 Keith Arnatt, Tintern, Monmouthshire, 1976. Image courtesy Keith Arnatt Estate.
Keith Arnatt was an artist whose work is often associated with conceptual art and photography. His early work took the form of physical or environmental interventions, where photography was a means to record such interventions.
In later works he came to explore documentary photography, often exploring his local area for subjects. These works offered a fresh perspective on the absurdity, humour and beauty of mundane, everyday objects and places.
His practice regularly questioned what a 'real' artist was, continually pushing at the boundaries of what an artwork could be, playing with the ability of photography to both record and invent. 
Keith Arnatt studied at the Oxford School of Art and the Royal Academy Schools. His work has been exhibited internationally and his works are in the Tate Gallery and Arts Council Collections.