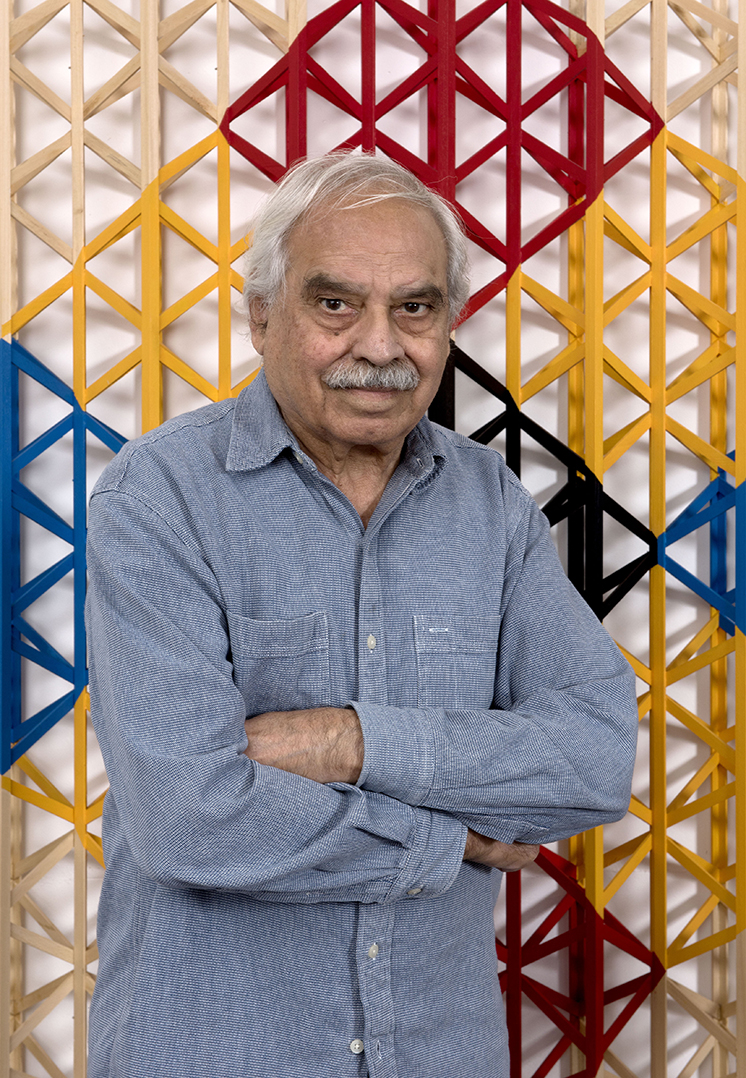 Rasheed Araeen is an artist and writer. Born in Karachi, in 1935, Araeen trained as an engineer before moving to the UK in 1964.

Being one of the pioneers of minimalist sculpture, he grew increasingly frustrated by the lack of recognition of his work in Britain. And in response , from the 1970s onwards, Araeen became more overtly political, highlighting also the absence of black artists within dominant Eurocentric culture. He was thus a pivotal figure in pointing to, in 1975-76, the absence of black/Third World artists from art recognised and legitimised by the institutions in the West.
In 1989, Araeen curated The Other Story at the Southbank Centre. It was the first major retrospective of work by Asian and African artists in Britain, and is considered today as hugely important to the development of post-war British art. He is also the founding editor of several important critical journals including Third Text, and has exhibited widely in many international solo and group exhibitions throughout his extensive career.
Rasheed Araeen is based in London, England.