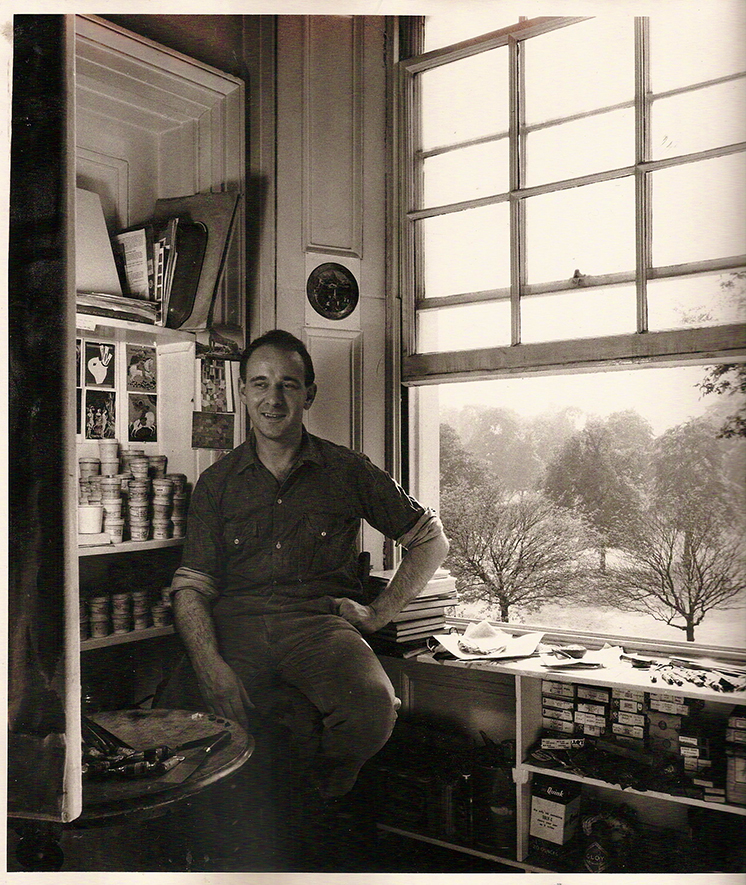 Adrian Berg was a highly acclaimed post-war British landscape painter. Inspired by the French impressionist, Claude Monet, his paintings documented the passing of the seasons in a rich and unusual colour palette.
Berg's paintings feature many well-known natural British landmarks, in particular, Regent's Park, London, which he would observe from his apartment window. The paintings were often composed in a grid format, depicting the same view in each segment but at a different time of year.
Berg initially chose to study medicine at the University of Cambridge, before switching to English at Trinity College, Dublin. After completing a post-graduate diploma in education, he decided to pursue fine art, studying at St Martins, Chelsea and the Royal College of Art.
In 1992, he was elected a Royal Academician and in 1994 he became an Honorary Fellow of the Royal College of Art. He had a major retrospective at the Serpentine Gallery in 1986 which toured the UK subsequently and was awarded the National Trust's Foundation for Art Award.