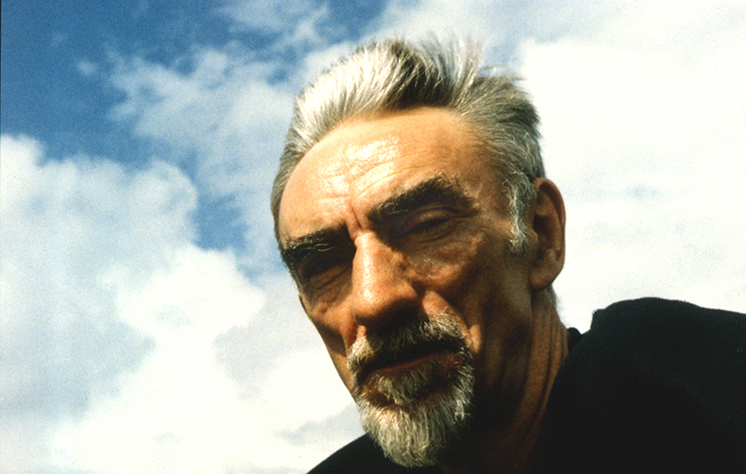 Photograph by Felicity Sparrow
Ian Breakwell was a diarist, draughtsman, painter, collagist, film and video maker, performer, broadcaster and writer. 
He was born in Derby in 1943 and studied at Derby College of Art. Breakwell was a member of the Artist Placement Group during the 1970s and contributor to the seminal 'Video Show' at the Serpentine Gallery in 1975. His solo exhibition at the ICA in 1977 featured his 'Continuous Diary', covering the years 1969 to 1976. A Cambridge University residency in 1980 led to a major series of large-scale works on paper, '120 Days', which were exhibited in a solo exhibition at the Tate Gallery in 1982. A televised 26 programme series of 'Diaries' was commissioned for Channel 4 in 1984. 
There have been major survey exhibitions of Breakwell's work at Quad, Derby (2010) and the De La Warr Pavilion, Bexhill (2012/13). His 'Diaries' have featured in many publications over the past 40 years. His work is represented in important public collections, including those of Tate Gallery, The British Council, Arts Council England, the Art Gallery of New South Wales, Australia, and MoMA, New York. 
The Estate of Ian Breakwell is represented exclusively by Anthony Reynolds Gallery, London.