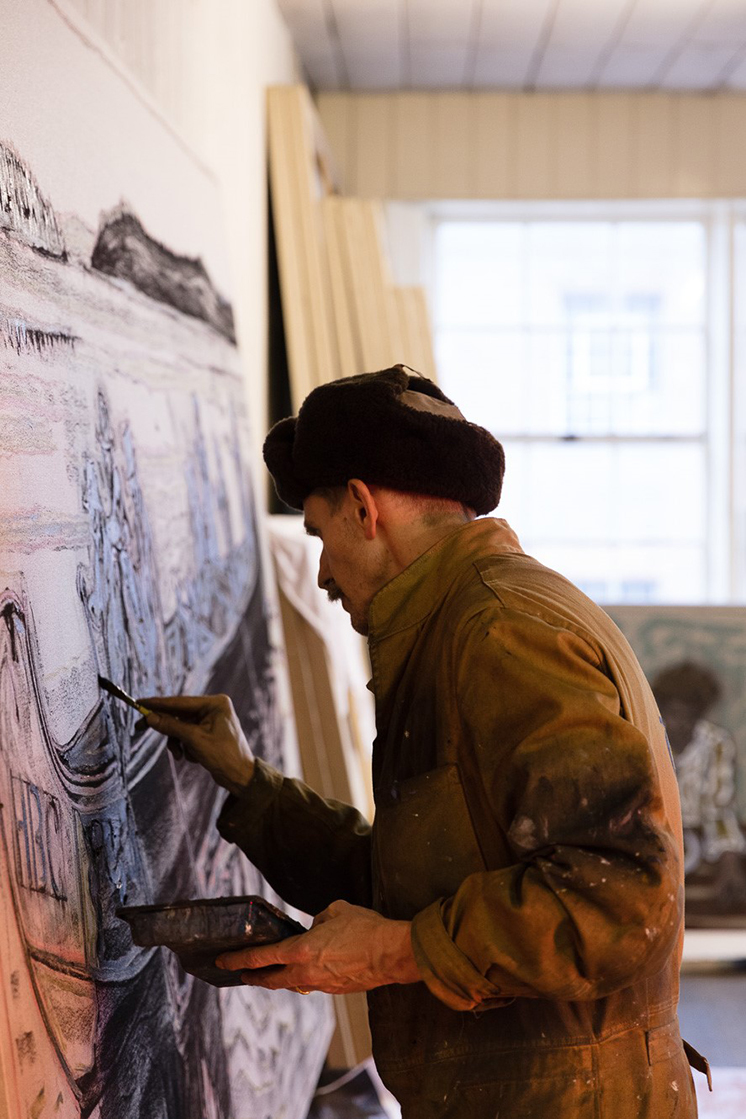 Photograph by Rikard Osterlund
Billy Childish is an English painter, photographer, filmmaker, writer and musician. Since the late 1970s he has gained something of a cult status worldwide and has been a consistent advocate for amateurism and free emotional expression.
His paintings are characterised by their thick and passionate brushstrokes, and often depict thoughtful figures, alone in the landscape. In 1999, he co-founded the Stuckist movement, promoting figurative painting over conceptual art. Childish is widely known for his influence on Tracey Emin.
Childish is a prolific artist, having produced hundreds of paintings, and published over 45 volumes of poetry and five novels. He has exhibited widely, including major solo exhibitions in London, New York and Berlin. He currently lives and works in Kent.