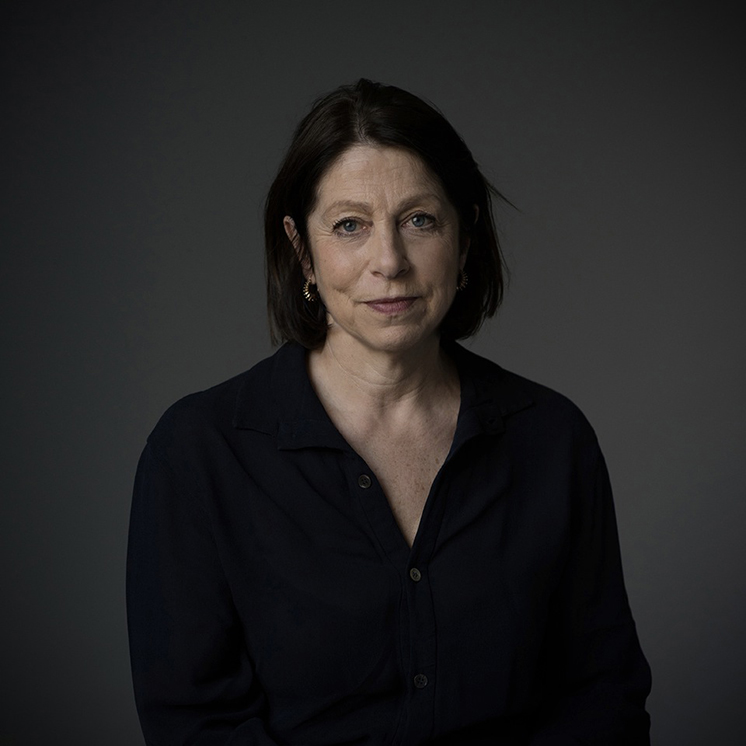 Photograph by Hugo Glendenning
Hannah Collins is a British contemporary artist and filmmaker renowned for her work in expanding the fields of photography and film. 
Her practice includes the use of photographs, film, written texts and books to explore collective experiences, specifically in relation to memory, history and the everyday. Her works are often presented as immersive viewing experiences involving large, unframed photographs, film and sound.
Collins studied at Slade School of Fine Arts in London (1974-78) and in the USA with the Fulbright Scholarship (1978-79). She has received numerous awards including the European Photography Award (1991), Olympus Award (2004) and Spectrum Award (2015). In 1993 she was nominated for the Turner Prize. In 2015, a retrospective exhibition of her work was shown at the Sprengel Museum Hannover, later touring to Camden Arts Centre, London and BALTIC Centre for Contemporary Art, Newcastle. Her work is held in the collections of the Centre Pompidou, Tate Modern and Walker Art Center among others.
Collins lives and works between London and Almeria, Spain.