Artist
Jake and Dinos Chapman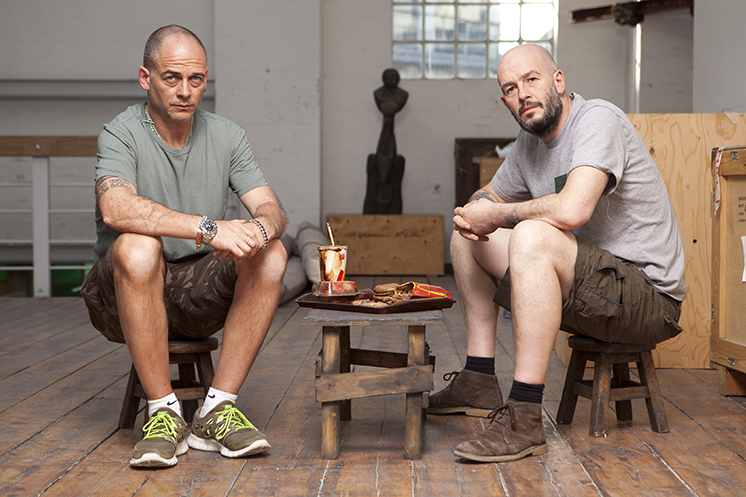 Photograph by Nic Serpell-Rand Photography
Jake and Dinos Chapman, often known as the Chapman Brothers, began collaborating in the early 1990s. They first attracted attention for their work Disasters of War, a three-dimensional recreation of Goya's series of etchings of the same name.
The duo work in a range of mediums from painting, drawing, printmaking and sculpture, to film, music and literature. Their confrontational works dig deep into the Western psyche, playing with historical narratives and well-known symbols of consumerist culture. Underpinning their work is often a dark, irreverent humour.
The Chapman Brothers studied together at the Royal College of Art in the 1980s whilst working as assistants to Gilbert and George. They were nominated for the Turner Prize in 2003 and have exhibited their work extensively since the 1990s, including in recent solo exhibitions at the Serpentine Gallery and Tate Liverpool.