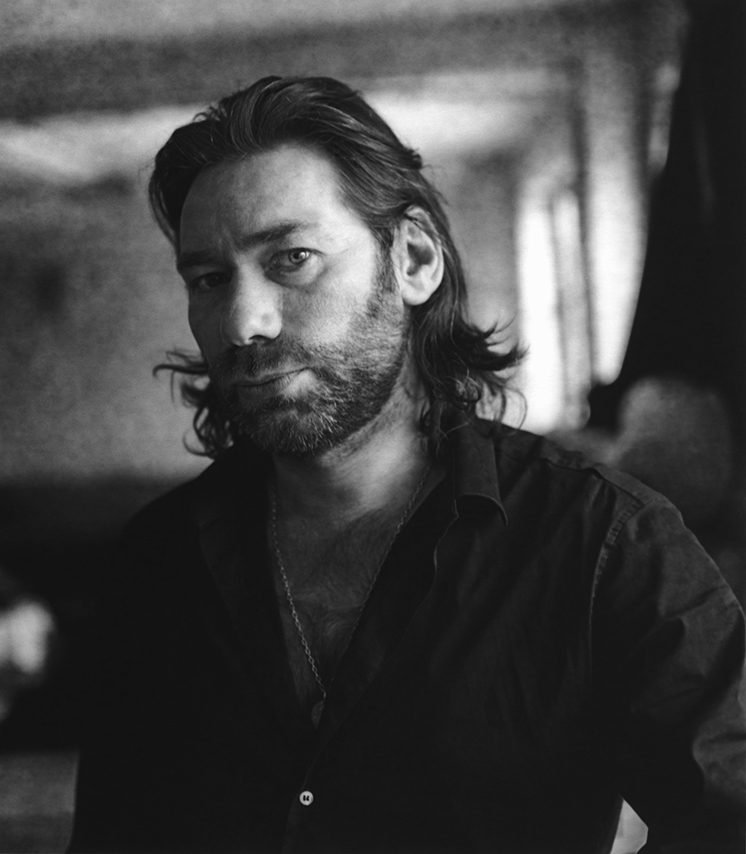 Photograph by Axel Hoedt, 2010
Mat Collishaw works across a range of media, from photography, sculpture to film. His work often confronts traditional concepts of beauty and innocence, revealing the sublime in subjects normally associated with moral decay and regression.
A graduate of Goldsmiths College, he is closely associated with the Young British Artists movement and exhibited in Damien Hirst's seminal Freeze show of 1988.
Collishaw has exhibited all over the world and has had solo shows at Camden Arts Centre and the BFI in London. In 2010, he was comissioned by the Victoria & Albert museum to create the specific work, Magic Lantern.
Mat Collishaw is represented by Blain|Southern