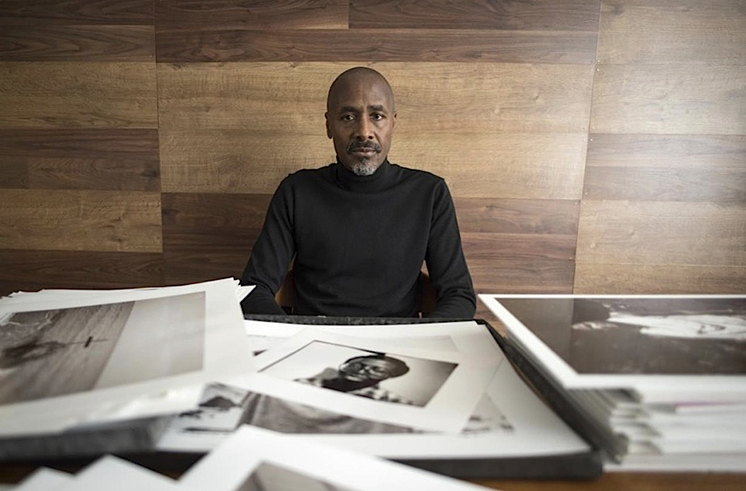 Photograph by Brian Benson
Pogus Caesar is a conceptual artist utilising multiple media. He was born in St Kitts, West Indies, and grew up in Birmingham, England.

In 2018 Caesar was awarded an Honorary Doctorate by Birmingham City University for his outstanding contribution to the visual arts. 
Caesar began his career as a pointillist painter, later photographing diverse communities worldwide. He has documented prominent figures and historical events such as the Handsworth Riots in 1985, a significant period of social unrest. He often reworks 35mm negatives into new forms, challenging the notion of religion, sex, history and identity from a Black British perspective.
Considered an important visual record of black history, Caesar's work has been exhibited widely and his photographs and artworks have been acquired by National Portrait Gallery, Victoria & Albert Museum, Mappin Art Gallery, Wolverhampton Art Gallery and Birmingham Museum and Art Gallery. In 2004, he established OOM Gallery in Birmingham, which represents his photographic archive worldwide.
Alongside his work as a photojournalist and artist, Caesar has also had a successful career in television.
Artworks from his archive are available to license through Artimage.