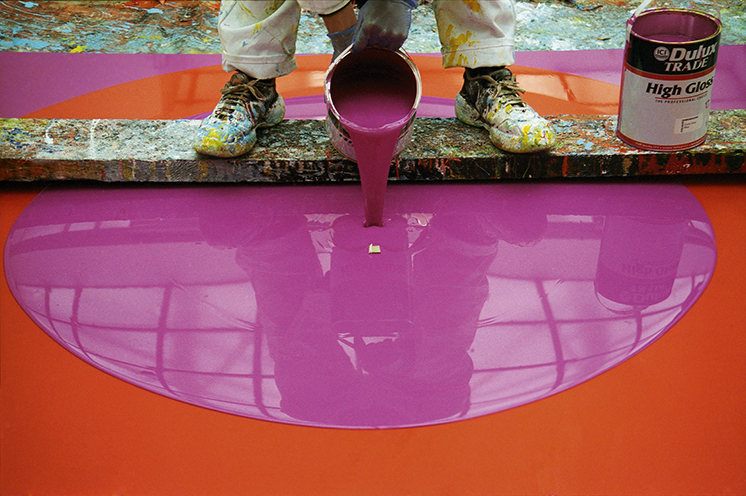 Photograph by Sue Arrowsmith
Ian Davenport's abstract works are made by pouring and dripping paint onto a tilted surface, leaving the final result to chance and physics. Different methods and mediums are used to apply the paint, from watering cans to syringes. Recently, Davenport has been exploring silkscreen printing and etching.
Davenport graduated from Goldsmiths College in 1988, and exhibited in the seminal Freeze show in the same year. In 1991 he was nominated for the Turner Prize. His work has been widely exhibited across the world and features in public collections including the Arts Council Collection and Tate collection.
Ian Davenport is represented by Waddington Custot.