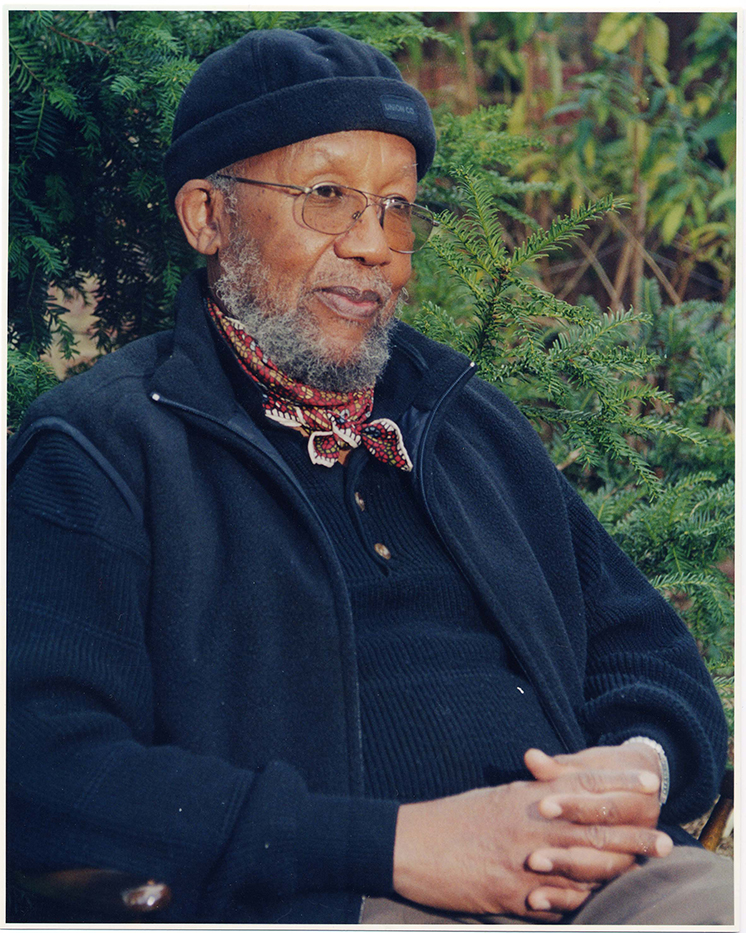 Photograph by Osman El-Salahi
Ibrahim El-Salahi is a celebrated painter, with a distinguished international career spanning over five decades. His pioneering artistic vision integrates African motifs, Arabic and Islamic symbols, letters and visual references, with European artistic traditions. 
El-Salahi was born in Sudan in 1930. He studied at both the School of Design at the Gordon Memorial College in Khartoum and the Slade School of Fine Art in London. He was imprisoned in Sudan in 1975, and lived in Qatar before moving to the UK, where he now lives. 
His art is in numerous private and public collections including Tate Modern, London; MoMA, New York; National Museum of African Art, Smithsonian Institution, Washington D.C.