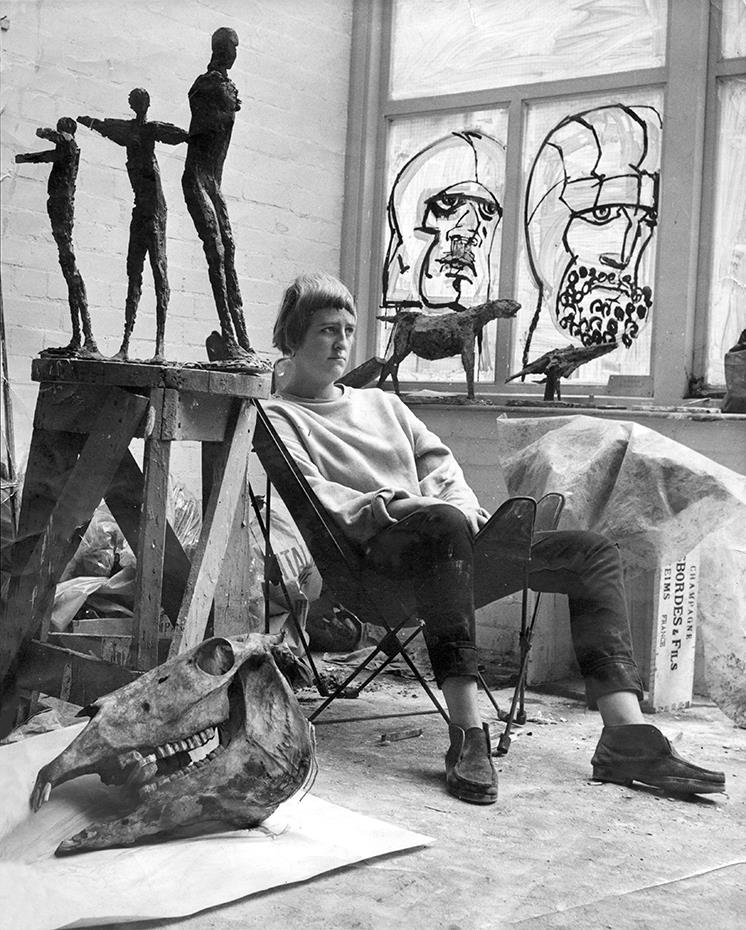 Elisabeth Frink in Fleming Close studio c. 1959
Dame Elisabeth Frink was a leading British sculptor and printmaker. Born in Suffolk in 1930, she studied at the Chelsea School of Art, graduating in 1953.
In the early 1950s she became widely known as a figurative sculptor and had her first solo exhibition at the Beaux Arts Gallery, London. Using the forms of men, animals and birds, she explored the ambiguities of human relationships, injustice and impermanence and their effect on the natural world.
Frink's work has been exhibited throughout the world and is in collections including the Arts Council Collection and Tate Collection. She became a Royal Academician in 1977