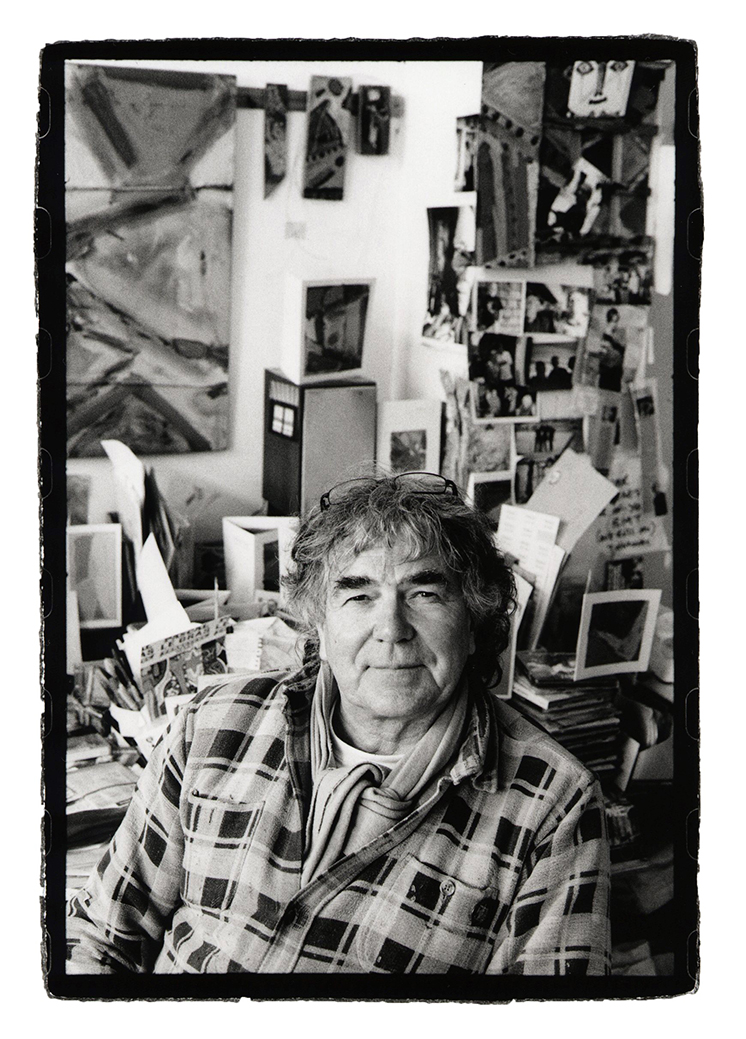 Photograph by Nik Strangelove
Born in St Ives and painting abstracts, Anthony Frost's inspiration is more likely to come from the music of the Fall and Captain Beefheart blaring out of his studio than the lashing waves and wild expanses of the Cornish coastline.
Dominated by strong colour his paintings are often stitched, tied, and taped together as conventional canvas is combined with sailcloth, hessian, and rope. Frost attempts to investigate a visual equivalent where emotions are strong and the transfer intense.
Frost has contributed the sleeve artwork to several albums by the Fall. He exhibits nationally and internationally and has lectured at art schools throughout Britain. 
Anthony Frost is represented by Beaux Arts and Advanced Graphics.