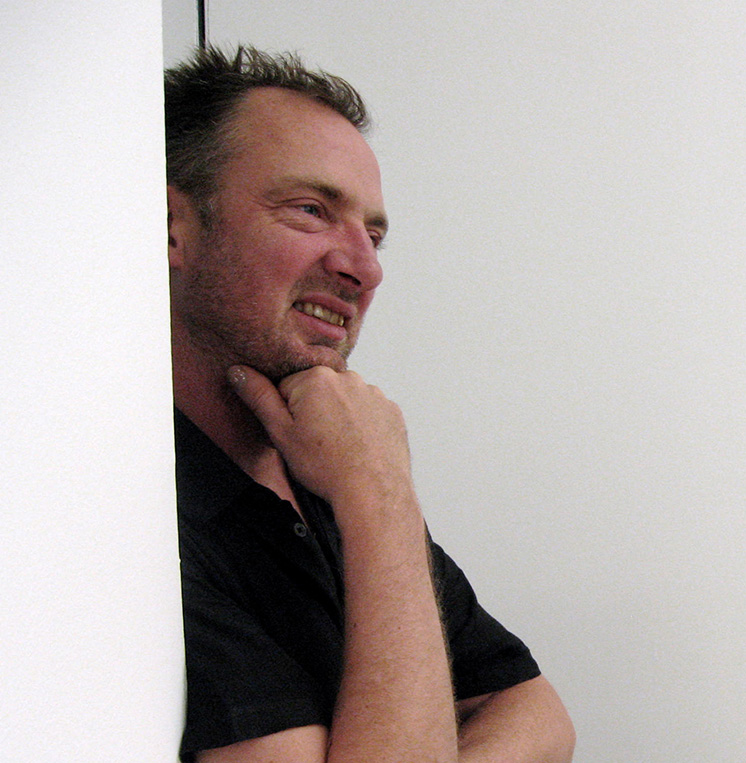 Photograph by by Georgie Hopton
Gary Hume is a highly respected British artist, known for his bright, flatly coloured paintings in high gloss, industrial paint. He emerged in the early 1990s as part of the Young British Artists movement.
 
After graduating from Goldsmiths College and exhibiting in 1988's Freeze, organised by Damien Hirst, Hume gained early recognition for a group of paintings based on hospital doors. He then began broadening his subject matter, at first by introducing nudes, portraiture and motifs drawn from nature, then by referencing popular culture, in particular, images of celebrity figures. Recently, Hume has explored the imagery of rural America with paintings of barn doors and flowers.
 
Hume lives and works in London and New York. He was nominated for the Turner Prize in 1996 and represented Britain at the Venice Biennale in 1999. In 2001 he became a Royal Academician. He has exhibited around the world, with solo exhibitions at Tate Britain, Whitechapel Gallery and Modern Art Oxford.