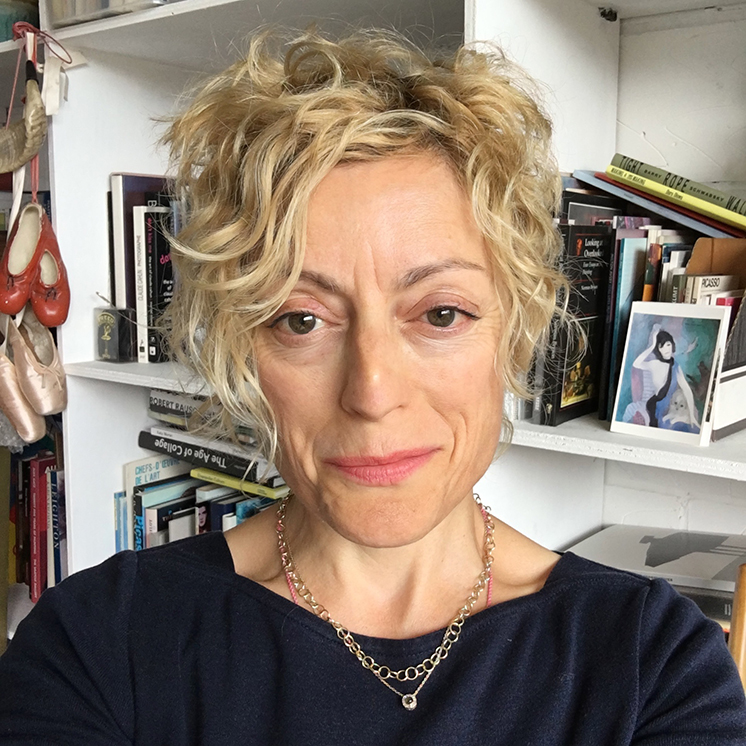 Georgie Hopton is a British artist working across collage, printmaking, photography, sculpture and most recently, textiles.
Graduating from Central Saint Martins in 1989, since then her subjects have included self-portraits, studies of flowers and still life. Discovering gardening after choosing to live each summer in the countryside, directly influenced her work and continues to do so today. Interested in describing both her new-found intimacy with nature and her long-term fascination with artificial versions of it, she combines various man-made and natural materials in her work. Preferring that art is merged with life and not held apart, she also produces wallpaper, fabric and rugs, considering them natural extensions of her oeuvre.
In 2007, Hopton was nominated for the Max Mara Art Prize for Women and has exhibited widely, participating in both solo and group exhibitions nationally and internationally. Her works are held in multiple collections, including the Arts Council Collection. 
Georgie Hopton lives and works in London and Upstate New York.