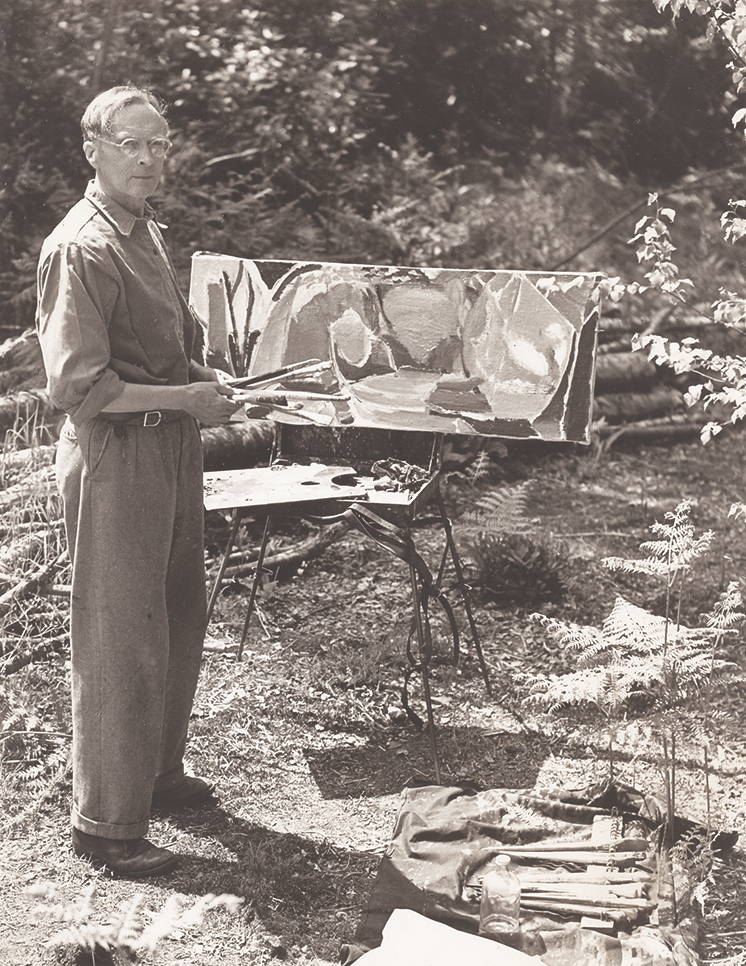 Photograph by George Garland
Ivon Hitchens was one of the most important British painters of his generation. He is known for his panoramic landscape paintings which evoke the English countryside and his distinctive abstract style, featuring unique brushstrokes and bright colours.
Hitchens was born in London and studied at the Royal Academy. He was a founding member of the Seven & Five Society which brought the ideas of the European avant-garde to London in the 1930s. He also exhibited with the London Group. 
After his house was bombed during World War Two, Hitchens moved to a caravan on a patch of woodland near Petworth, West Sussex, where he was to work for the next 40 years. His work continued to be appreciated and in 1958 he was awarded the CBE.
Hitchens exhibited across the world and major retrospectives have been held in London at the Tate Gallery (1963) and Serpentine Gallery (1989). His works are in various collections including the Arts Council, Tate and Yale Center for British Art.
The Ivon Hitchens Estate is represented by Jonathan Clark Gallery