Artist
Shirazeh Houshiary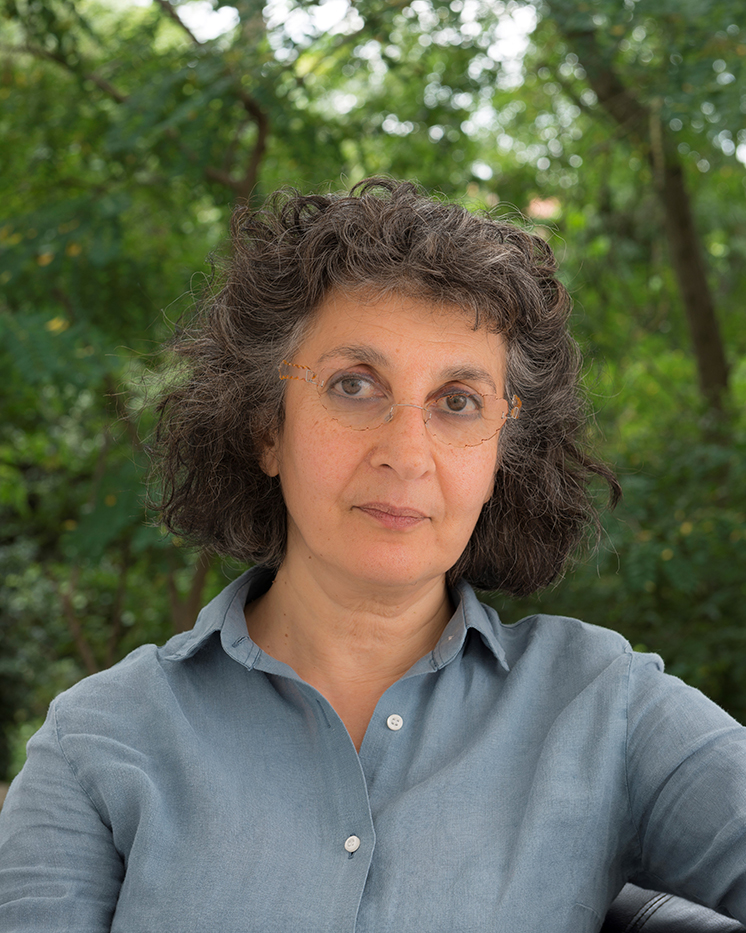 Photograph by Dave Morgan
Shirazeh Houshiary was born in Shiraz, Iran 1955. She moved to London in 1974. She studied at Chelsea School of Art, London 1976-1979, was Junior Fellow, Cardiff College of Art, 1979-1980, and her first solo exhibition was subsequently at Chapter Arts Centre, Cardiff in 1980. She quickly became established at the forefront of the younger generation of sculptors working in Britain in the 1980s and her work was included in important group exhibitions such as Aperto '82, XL Venice Biennale in 1982, and 'Les Magiciensde la Terre' at the Centre Georges Pompidou, Paris in 1989. 
Houshiary's first solo show at the Lisson Gallery, London was in 1984, and she has continued to show there on a regular basis ever since. She had her first solo exhibition in New York at Lehmann Maupin Gallery in 1999. The Centre d'Art Contemporian, Geneve organised a solo museum show for the Musée Rath, Geneve in 1988, which then toured. Her solo exhibition, 'Ishmus', was first shown at Magasin – Centre National d'Art Contemporain de Grenoble, before also touring. Her work was included in many large-scale exhibitions ranging from the XXIII Bienal de São Paulo in 1996, Skulptur Biennial Münsterland in 2003, 'Between Metaphor and Object' IMMA Dublin 2009, Sydney Biennale 2010 and more recently the 57th Biennale di Venezia, Venice. She was short-listed for the Turner Prize at the Tate Gallery in 1994, and was awarded the title Professor at the London Institute in 1997.
Shirazeh Houshiary lives and works in London.