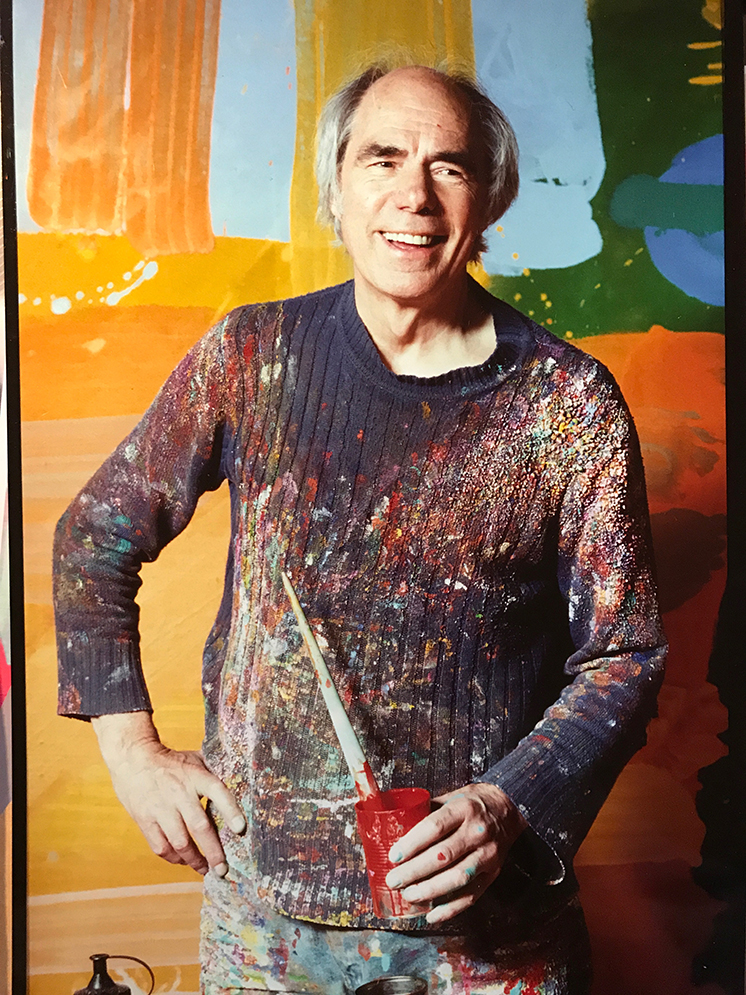 Renowned for his colourful paintings, watercolour, screen-print and gouache works, Albert Irvin, OBE, RA, is regarded as one of Britain's foremost abstract painters.

Irvin was born in Bermondsey, London. He attended the Northampton School of Art in the early 1940s, but studies here were cut short after joining the Royal Air Force in 1941 to serve as a navigator in World War II. His passion for art continued after the war, with Irvin enrolling at Goldsmiths College in 1946 to continue his studies and then returning to teach in 1962, remaining there for over twenty years. His works are informed by his interest in the exploration of being in the world, epitomising the idea of painting as an expression of life. His often large-scale pieces evoke the illusion of depth, and culminated in complex and dynamic works. 
Albert Irvin exhibited widely both nationally and internationally; a major retrospective of his work from 1960 to 1989 was held at the Serpentine Gallery, London in 1990. His works are also held in multiple public and private collections including the Arts Council, British Council, Tate Gallery, Royal Academy, Manchester Art Gallery and Victoria and Albert Museum.
The Albert Irvin Estate is represented by Gimpel Fils & Advanced Graphics London.