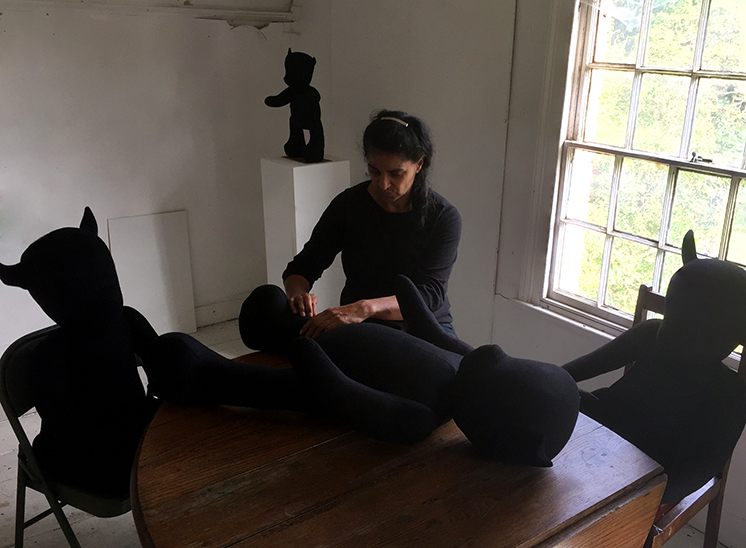 Permindar Kaur's sculpture and installation work is characterised by an enigmatic use of materials, scale and symbolism. Since the 1990s she has explored themes of cultural identity, home and belonging by invoking childhood and domestic spaces.
Kaur studied art at Sheffield City Polytechnic in 1986-89 and completed an MA in Fine Art at the Glasgow School of Art in 1992.
She has exhibited in the UK and internationally and has had solo exhibitions at Djanogly Art Gallery, Nottingham; Aspex, Portsmouth and Ikon Gallery, Bimingham among others. In 1995 she was selected for the British Art Show 4, which toured to Manchester, Edinburgh and Cardiff.
Kaur currently lives and works in the UK and Sweden.