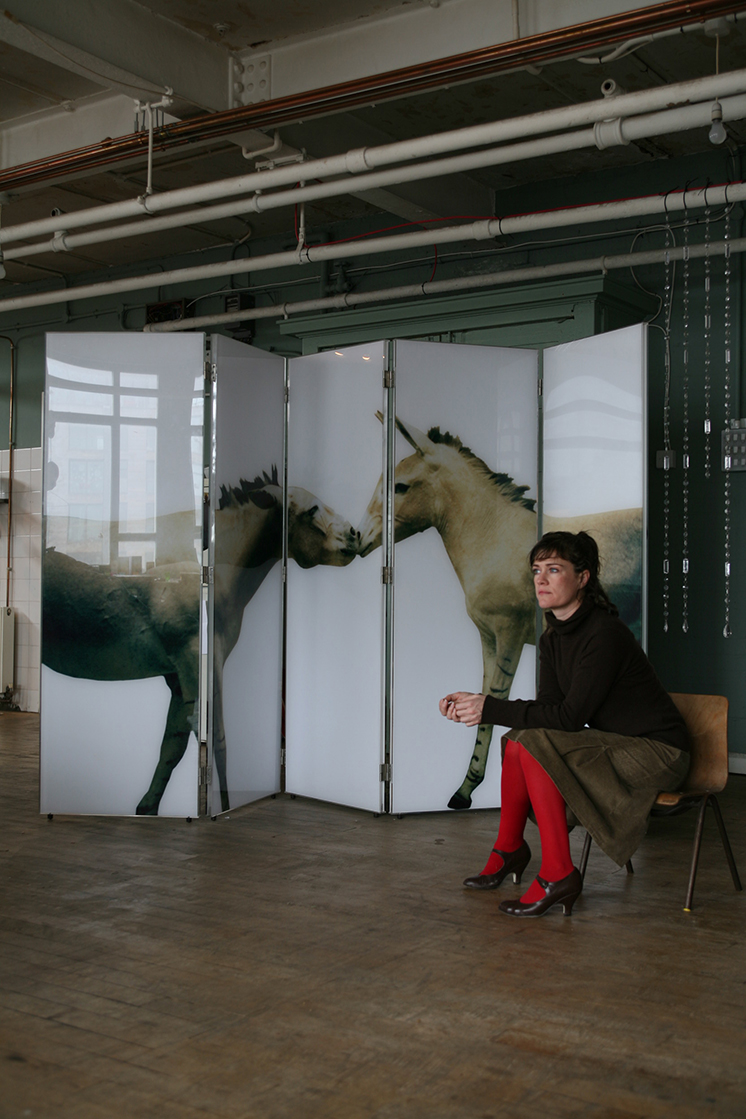 Photograph by Coco Amardeil
Abigail Lane works across a diverse range of mediums, including sculpture, installation, video and photography. She is particularly interested in the uncanny. She explores the dark, unsettling aspects of the human psyche, often with a wry, mischievous humour.
Abigail Lane studied at Goldsmiths College, emerging in the early 1990s alongside artist friends including Mat Collishaw, Tracey Emin and Gary Hume. She became a key figure in the Young British Artists (YBA) movement and participated in the seminal 1988 Freeze exhibition, organised by Damien Hirst with fellow Goldsmiths students.  
Abigail Lane has exhibited extensively across the UK and internationally. In addition to her work as an artist, she curates and co-ordinates SNAP, the contemporary visual art element to Suffolk's Aldeburgh Festival.