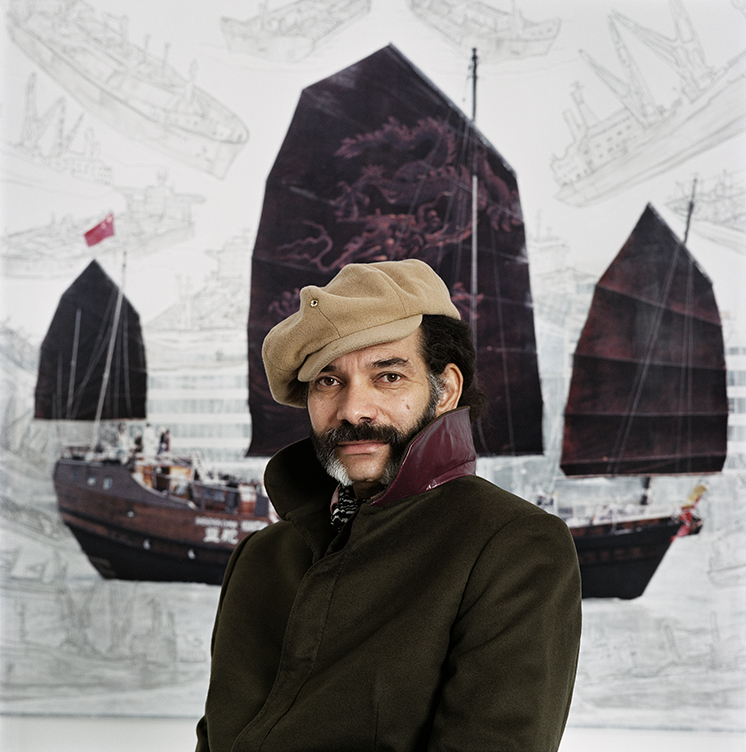 Photograph by Nicholas Sinclair
Hew Locke was born in Edinburgh, Scotland but spent his formative years in Guyana. He returned to the UK, and subsequently studied Fine Art at Falmouth College followed by Sculpture at the Royal College of Art.
He uses a wide range of media to explore themes such as globalisation, packaging, finance, ships, representations of power and nationhood. He often uses found objects including cheap, brightly coloured ephemera from bargain shops. He has exhibited internationally and his work is represented in many collections including the Tate and Arts Council Collection.
Hew Locke is represented by Hales Gallery.