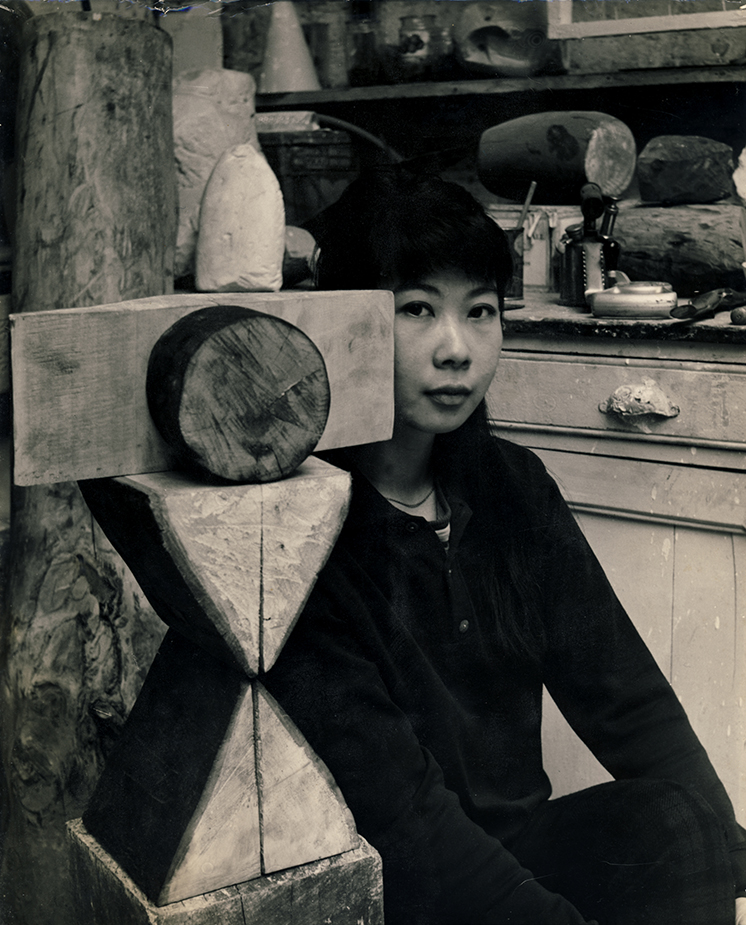 Kim Lim in the studio, 1960
Originally from Singapore, Kim Lim moved to England in 1954 to study at St Martin's School of Art and then the Slade School of Fine Art.
Through sculpture and printmaking she explored basic rhythmic forms and structures, taking inspiration from the elements. In 1980 she began to sculpt with stone, demonstrating a preoccupation with the material and evoking natural elements such as wind, air and light.

Lim's work has been exhibited all over the world and is held many public collections.