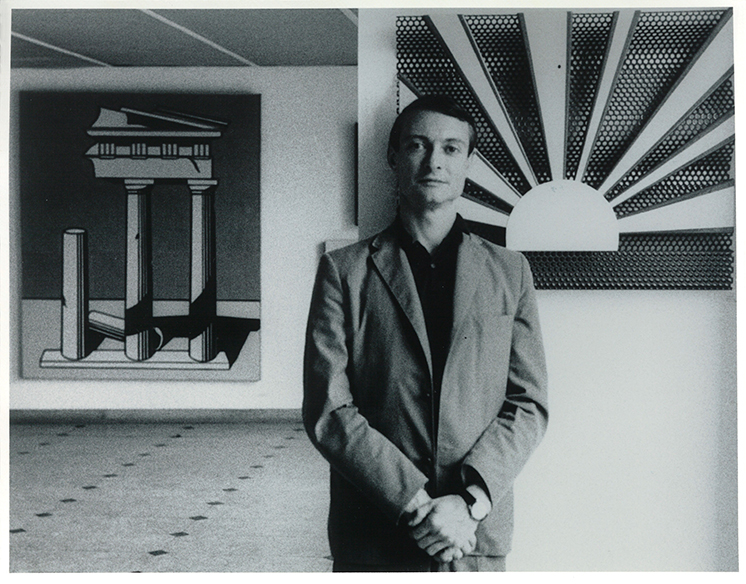 Exhibition at Galerie Ileana Sonnabend, Paris, 1965. Shunk-Kender © Roy Lichtenstein Foundation
A leading figure in 20th century American art, Roy Lichtenstein used reproductions as a way to engage with ideas about visual perception.  His desire to further his exploration of compositional unity led him to use comic book and advertising imagery in the 1960s when his work became associated with the Pop Art movement. 

A distinguished painter, sculptor and printmaker his work moved beyond commercial clichés in the following decades to encompass styles and movements in art history, architecture and the decorative arts. 
Lichtenstein's work has been widely exhibited.  His investigations of illusionism, abstraction, serialisation, stylisation and appropriation continued in every media, culminating in 2012-2013 with a full scale traveling retrospective which was co-organised by the Art Institute of Chicago and the Tate Modern, London.