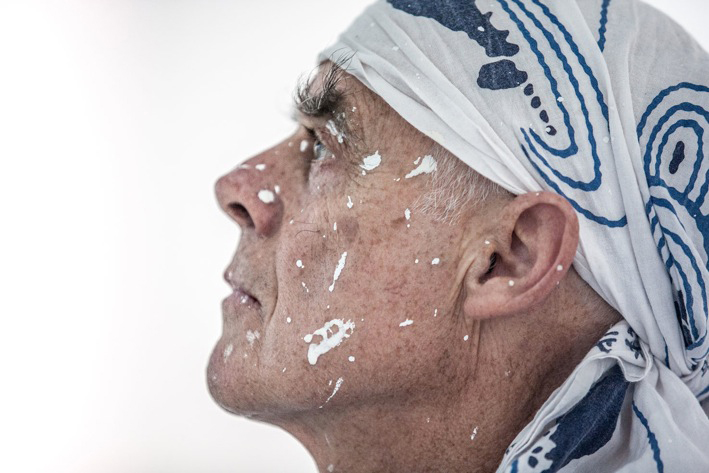 Photograph by Steve Jackson
Richard Long was born in Bristol, England, where he currently lives and works. He studied at St Martin's School of Art, where in 1967 he created the groundbreaking A Line Made by Walking, which combined elements of ritual and sculpture.
In the 1960s, his work was connected with the beginnings of Land Art, Conceptual Art, and Arte Povera. Since then, Long's work, based primarily from walking in landscapes, has combined photo and text works, sculpture and mud works. His art shows an abundant respect for nature, using simple shapes and organic materials.
He represented Great Britain at the Venice Biennale in 1976 and won the Turner Prize in 1989, and was awarded the Praemium Imperiale for sculpture from Japan in 2009. 
Richard Long is represented by Lisson Gallery