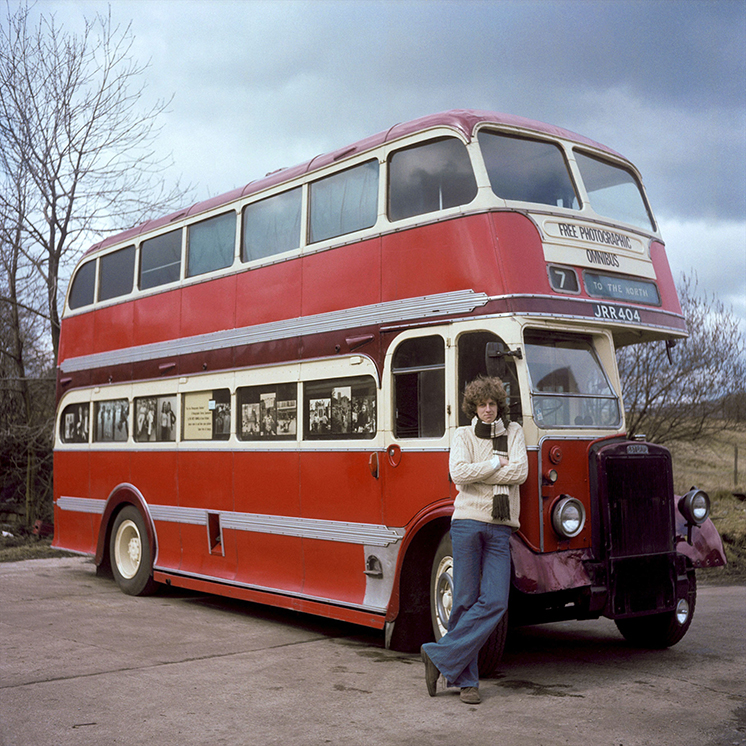 Born in Gloucestershire, England, documentarian Daniel Meadows has spent a lifetime working collaboratively to record British society, using photographs, audio recordings and short movies.
As a student at Manchester Polytechnic he ran a free portrait studio, the Shop on Greame Street (1972), in the city's Moss Side district. His most celebrated project, the Free Photographic Omnibus (1973-74), was made from a double decker he'd converted himself, criss-crossing the country, covering 10,000 miles and photographing 958 people in 22 different towns and cities. Later, as a photographer-in-residence in Lancashire and through his association with the radical artists' collective Welfare State International, he developed skills that culminated in his BAFTA Cymru award-winning digital storytelling project for the BBC, Capture Wales (2001-2006).
Meadows's solo London exhibitions include the ICA (1975), Camerawork (1978), and the Photographers' Gallery (1987). His major retrospective toured from the National Media Museum, Bradford (2011-15). His work has also been shown at Tate Britain (2007) and in Europe. The Daniel Meadows Archive is held by the Library of Birmingham.