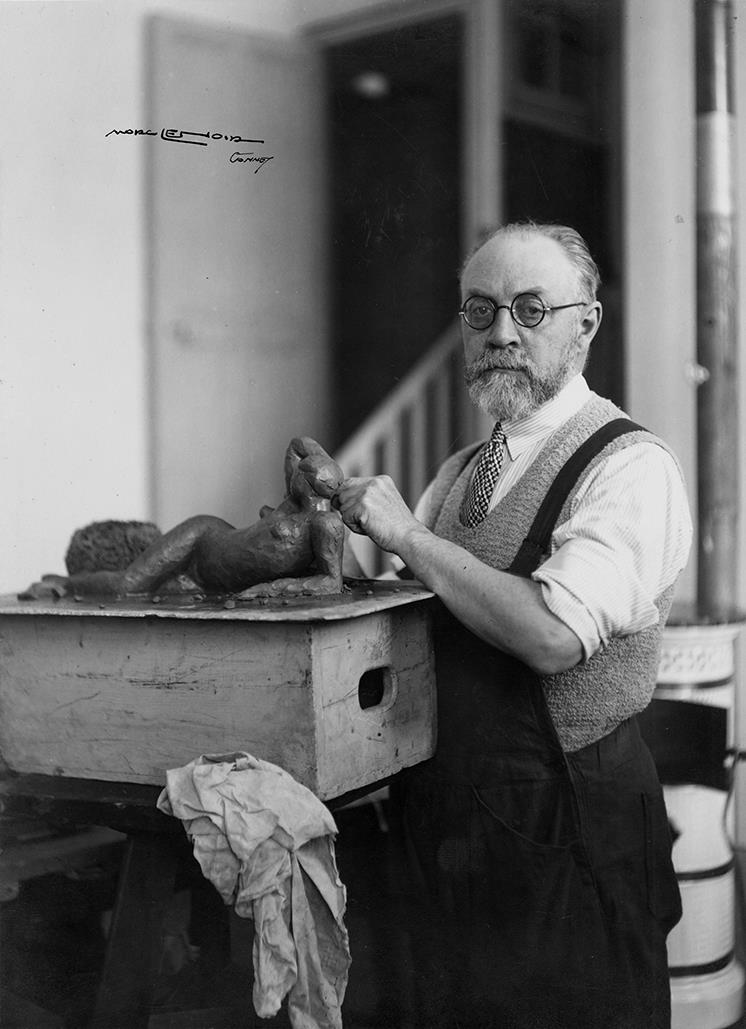 Photograph courtesy of Archives H. Matisse
Henri Matisse was one of the most influential and ground-breaking artists of the twentieth century. With a practice spanning over half a century, he is known for his innovative and expressive use of colour.
Born in Le Cateau-Cambrésis, France, his practice included painting, drawing, sculpture and printmaking. While he often depicted traditional art historical subjects such as the nude, figures in a landscape and portraiture, his use of brilliant colour and exaggerated form focused on the expression of emotion.
His early practice saw him paint in a style that came to be known as Fauvism, which captured the mood of his subjects rather than a figurative depiction. The repetition and simplification of form became a key motif in his paintings, and were also referenced in his later sculptural and paper cut out works.
Matisse's works are held in private and public collections around the world and continue to be exhibited widely. In 2014, Tate Modern produced an exhibition devoted to his cut outs - the largest and most extensive display of these works to date.