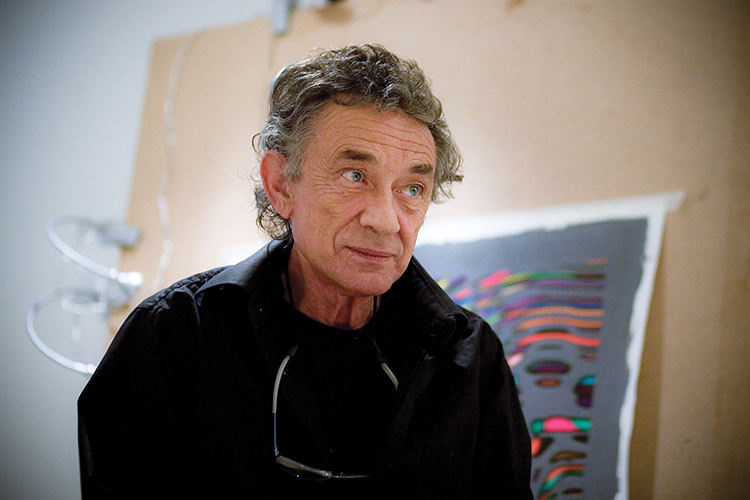 Peter Phillips was one of the originators of British Pop Art. He works in a range of mediums from oil on canvas to multi-media compositions and collages. His works are distinguished by their vibrant colour and imagery referencing popular culture and everyday life.
Phillips studied at the Royal College of Art alongside contemporaries such as David Hockney and Allen Jones. He was President of the landmark 1961 'Young Contemporaries' exhibition at the RBA Galleries, marking the emergence of British Pop Art as a movement.
In 1964-6 Phillips lived in New York and exhibited alongside famous American Pop Artists such as Andy Warhol and Roy Lichtenstein. He then settled in Zurich and subsequently in Mallorca. He continues to paint and currently travels between Central America, Europe and Australia.