Artist
Vong Phaophanit and Claire Oboussier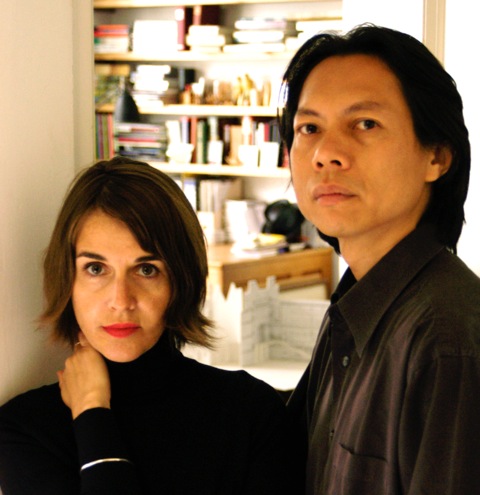 Photograph by Tony Oulton
1993 Turner Prize nominee Vong Phaophanit and Claire Oboussier have worked together for over 20 years. Phaophanit studied at the Ecole des Beaux Arts, in France, while Oboussier studied at the University of Sussex and the University of Bristol.

They met and married during a year abroad studying in Paris. Their collaborative practice encompasses film, books, large-scale installation and sculptural works.

As well as creating a number of groundbreaking public commissions their work has also been exhibited in venues including Tate Britain, London; Irish Museum of Modern Art, Dublin; Reina Sofia, Madrid; Martin-Gropius-Bau, Berlin, and the National Gallery of Canada, Ottawa.