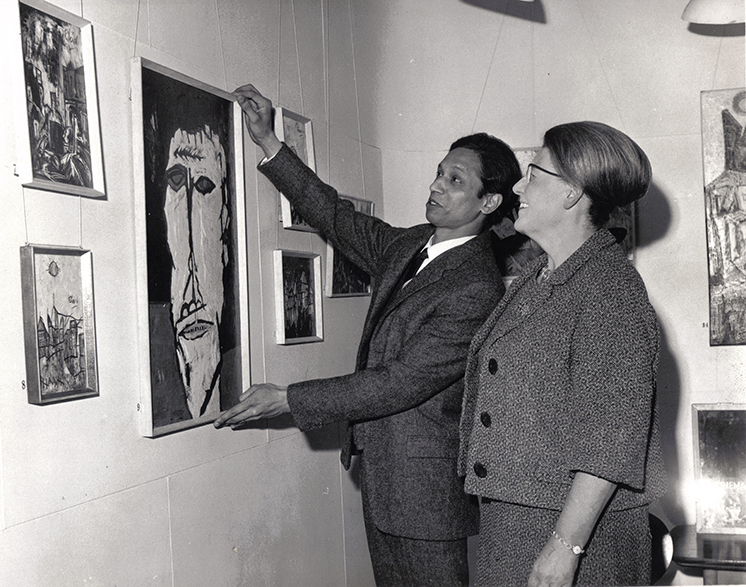 Lancelot Ribeiro at Hampstead's Everyman Foyer Gallery, 1965
Lancelot Ribeiro was an Expressionist painter, best known for his experiments with early polyvinyl acetate (PVA) and oil paints – the forerunner of modern acrylic paints.
Born in Bombay in 1933, Ribeiro first travelled to Britain in 1950 to study accountancy. He soon abandoned this for life drawing at St Martin's School of Art before a brief service in the Royal Air Force. Returning to India in 1955, he soon began painting and by the close of 1962, had achieved nine exhibitions across India and moved permanently to Britain.
His early works were expressionistic in style, inspired by his Goan roots and incorporate elements of popular Indian graphic art along with touches of New York Abstract Expressionism. A pioneering technical innovator, his role as one of the post-war generation of Indian artists who came to live and work in the UK have been celebrated in a series of posthumous exhibitions. His works are held in public and private collections globally.
His mission was "painting impulsively, compulsively, endlessly, tired, tirelessly with or without joy".