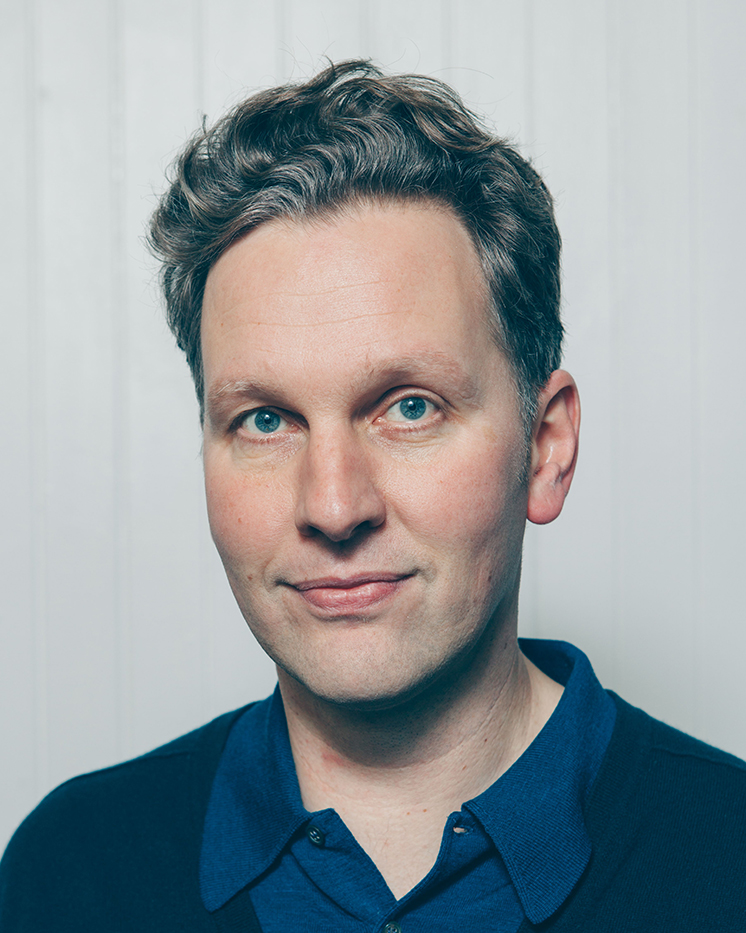 Photograph by Craig Gibson
Renowned for his distinctive drawing style and humour, David Shrigley works across a variety of mediums including drawing, painting, photography, sculpture, animation and music to offer darkly funny observations of people and everyday life. 
Born in 1968 in Macclesfield, England. Shrigley completed an Art and Design Foundation course at the Leicester Polytechnic in 1987, before going on to study Environmental Art at the Glasgow School of Art from 1988 to 1991. Shrigley has continued to develop his practice since graduating, widening his works accessibility to the public. In 2012, he transformed the Gallery at Sketch café in London, as part of a long-term programme of artist-conceived restaurants. While in September 2016, his sculptural piece Really Good was unveiled in Trafalgar Square for the Fourth Plinth Commission.
Shrigley's work has been exhibited widely, including solo shows at the Printemps en Septembre, Toulouse, the National Gallery of Victoria, Melbourne, the Anton Kern Gallery, New York and the Museum in Glasgow. In 2013, he was nominated for the Turner Prize following his solo show David Shrigley: Brain Activity at the Haywood Gallery in London. Shrigley's works are also held in many collections, including the Museum of Modern Art, the Scottish National Gallery of Modern Art, Art Institute of Chicago and The British Council.
He is now based in Brighton, England.