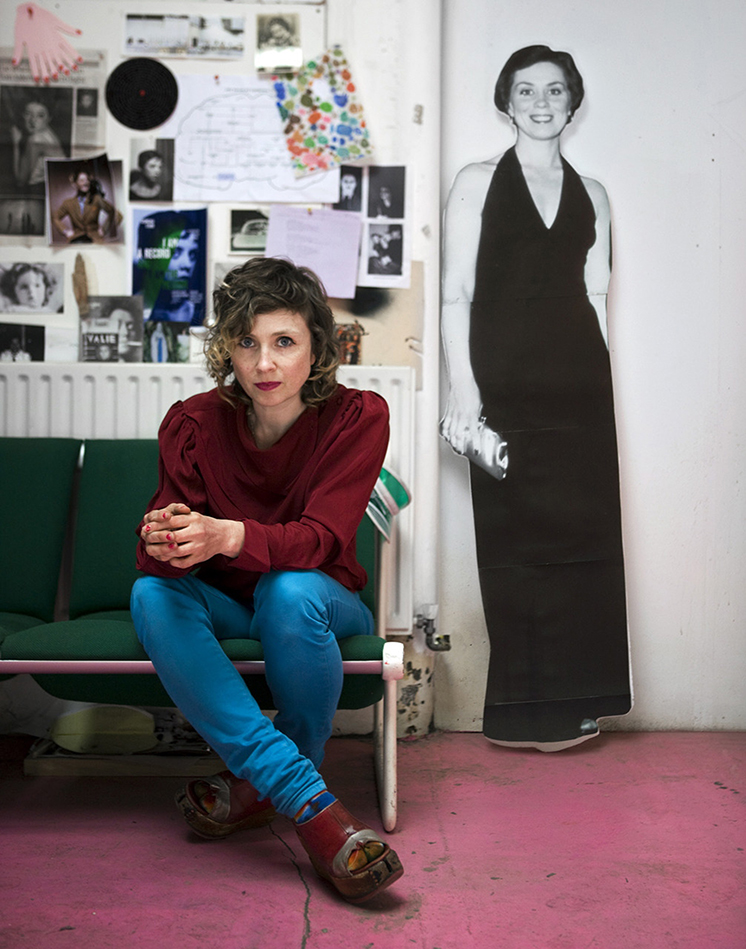 Photograph by Justin Westover
Georgina Starr is a British artist best known for her video, installation and performance works. She emerged in the early 1990s as part of the Young British Artists generation. 
Her works are known for their complex emotional narratives, in which she explores female identity, history, fiction and biography to create multi-layered theatrical events. She often appears in the artwork, either as a performer or narrator. Notable works include the video piece Crying, 1993, multi-media installation Hypnodreamdruff, 1996 and film performance THEDA, 2007.
Starr was born in Leeds and studied Ceramics and Glass in London at Middlesex Polytechnic and Sculpture at Slade School of Art, graduating in 1992. She has exhibited widely including at the Tate Gallery, Kunsthalle Zurich and Museum of Modern Art (MoMA), New York. She currently lives and works in London.