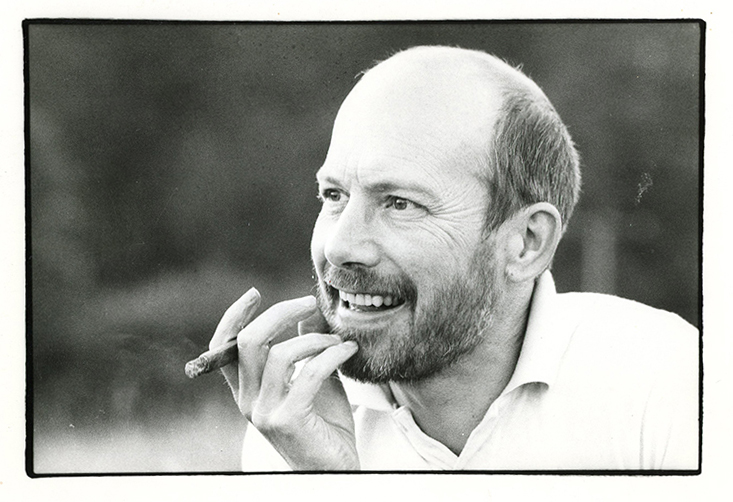 Photograph by Rowland Scherman
Richard Smith was an English painter and printmaker, best known for his works combining the images of pop art with abstraction. He was among the first artists to break away from the picture plane and create the shaped canvas. His distinctive brushstroke and daring use of pop images was well known.
Smith was born in Hertfordshire in 1931, and studied at the Royal College of Art, London, receiving a post graduate degree in 1957. He was awarded a Harkness Fellowship in 1959 which enabled his travel in the United States, and where he spent several years painting. His first show at the Green Gallery in New York in 1961 was considered the first formal pop art exhibition. Later on, his works developed a simpler aspect, by removing the stretcher and suspending the canvases from lightweight aluminum rods, called 'kites', which resulted in many commissions. As a prolific printmaker, he broke many of the traditional rules and produced images using varying methods of folding, pinning and cropping, again extending the plane of the image.
He won the Grand Prize at the Sao Paulo Bienal in 1967 and represented Britain at the Venice Biennale In 1970. In 1975 a retrospective exhibition of his work was shown at the Tate Gallery in London. He moved permanently to New York in 1978, and continued painting until his death in 2016. His works are held in numerous public collections including the Arts Council Collection, the British Council Collection and the Museum of Modern Art in New York.