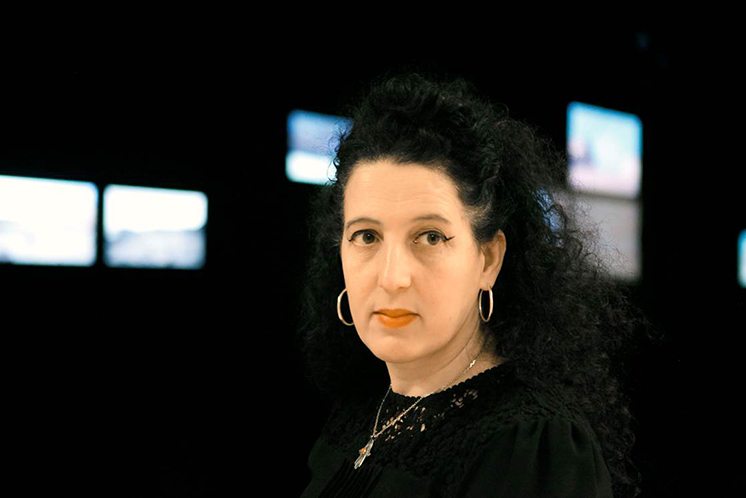 Photograph by Sureya Shaheen
French-born and of Algerian descent, Zineb Sedira works in a range of mediums including installation, photography and film.
 
Sedira came to prominence in the late 1990s, studying at Central St Martins and the Slade School of Art before undertaking a research fellowship at the Royal College of Art from 1998 to 2003. In the earlier stages of her practice, her art had a strong autobiographical focus. In works such as Mother Tongue, 2002 she looked at the transmission of language, culture and identity through the female generations in her family. Her practice has since shifted to investigate more universal ideas of mobility, memory and transmission, as well as explore issues concerning the environment.
 
Sedira has exhibited across the world and has had solo exhibitions at The Photographers' Gallery, John Hansard Gallery and Cornerhouse. Her work is in a number of public and private collections including those of Tate, the Arts Council and the Victoria and Albert Museum.