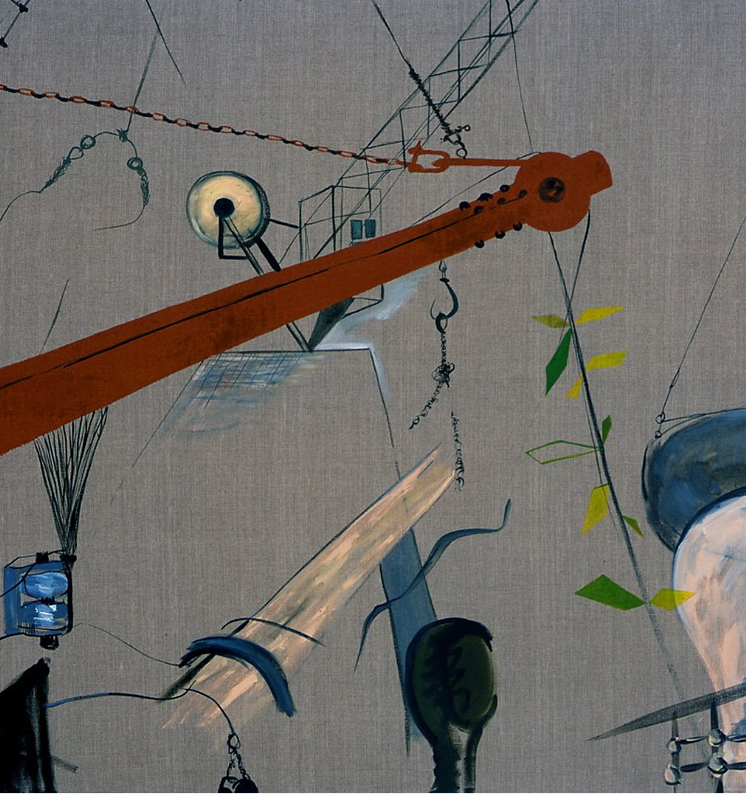 Caragh Thuring is a British painter, living and working in London.
Her pictures are built to depict collisions between the man-made and the natural. Often using recurring imagery such as pyramids, brickwork, volcanoes and the human silhouette, a narrative evolves from the restricted and fragmented information on the painting. Recently, Thuring worked with a silk weaver and a tapestry maker to weave material of her existing paintings as new surfaces to paint onto.
She has exhibited across the world, with solo exhibitions at The Chisenhale Gallery, London; Simon Preston Gallery, New York and the Westminster Waste, London.
Caragh Thuring is represented by Thomas Dane Gallery in London and Anthony Merier in San Francisco.