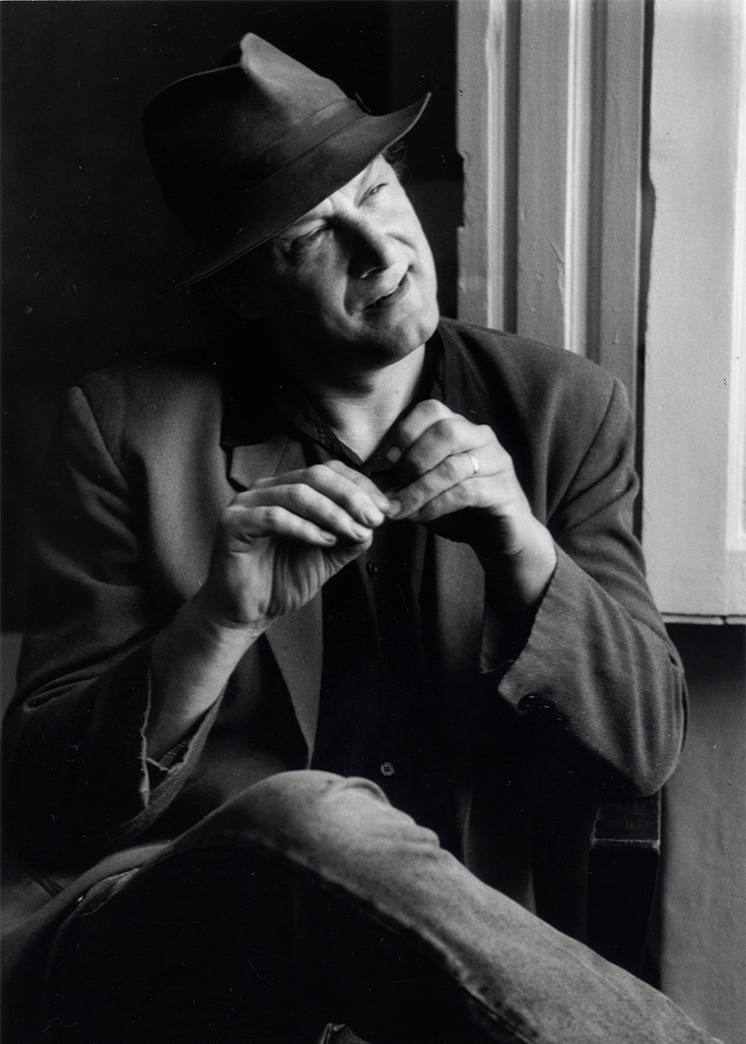 Photograph by Hervé Tartarin
David Tremlett is an artist who uses drawing, colour and form to explore the boundaries of sculpture. He creates site specific and often temporary works for a range of different spaces, regularly using a labour intensive method of building layers of pastel onto walls in geometric and abstract forms.

David uses these large-scale geometric forms to help the viewer engage with the construction and architecture of the spaces he works in. He has always been interested in art that exists outside of the artist's studio, and is part of the generation of British artists that developed new forms of conceptual art in the 1970s.
David attended the Falmouth School of Art (1962–3), before studying sculpture at Birmingham College of Art (1963–6) and the Royal College of Art, London. He was nominated for the Turner Prize in 1992, and his work can be found in a range of international public and private collections.