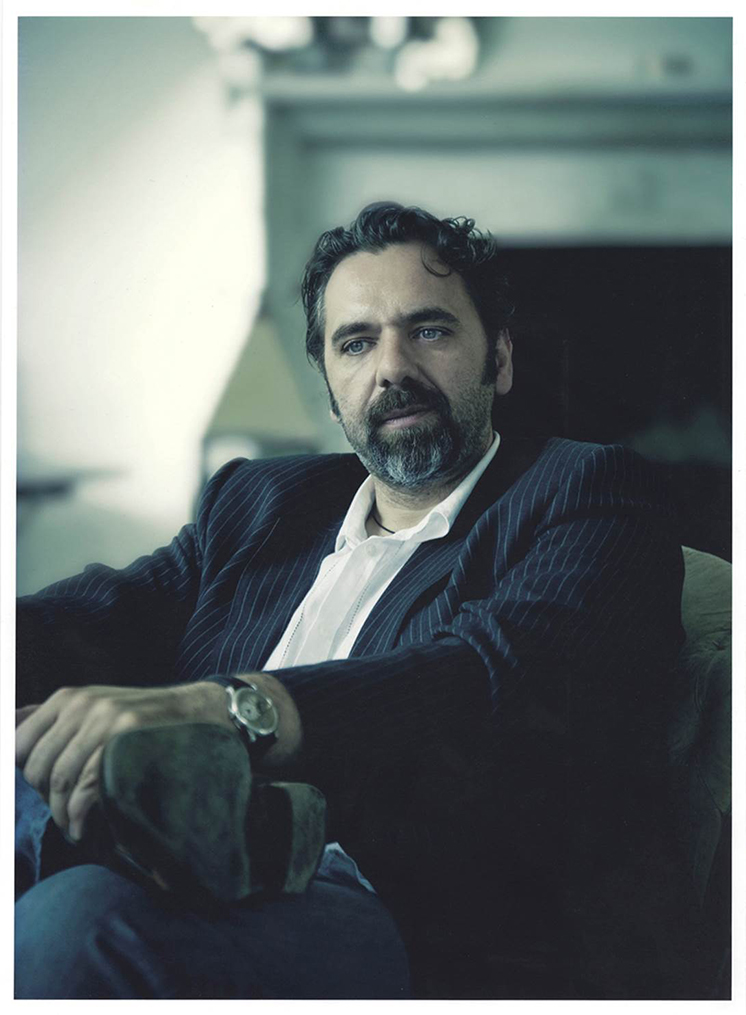 Photograph by Scott Douglas
Keith Tyson is a British artist living and working in Brighton, UK.
He was born in 1969 in Ulverston, Cumbria. After finishing a course in mechanical engineering, he went on to study fine art at Carlisle College of Art and received an MA in Alternative Practice at the University of Brighton in 1993.
Tyson works in a wide variety of mediums ranging from silicone rubber and resin sculptures through to complex pencil drawings and oil paintings. His oeuvre spans several bodies of work which have often explored the potential and limits of artistic control and chance, as well as computer algorithms and scientific concepts. These have included making unpredictable chemical nature paintings and computer generated works in which he has very little influence over the final results. He also however uses much more traditional methods, painting and regularly hand drawing his "studio wall drawings" which together form an ongoing journal of his thoughts, life and practice. 
His work has been exhibited widely both in the UK and internationally, including solo shows in New York, London, Paris, Zurich and Berlin.
Keith Tyson is represented worldwide by Pace.