Artist
Sam Taylor-Johnson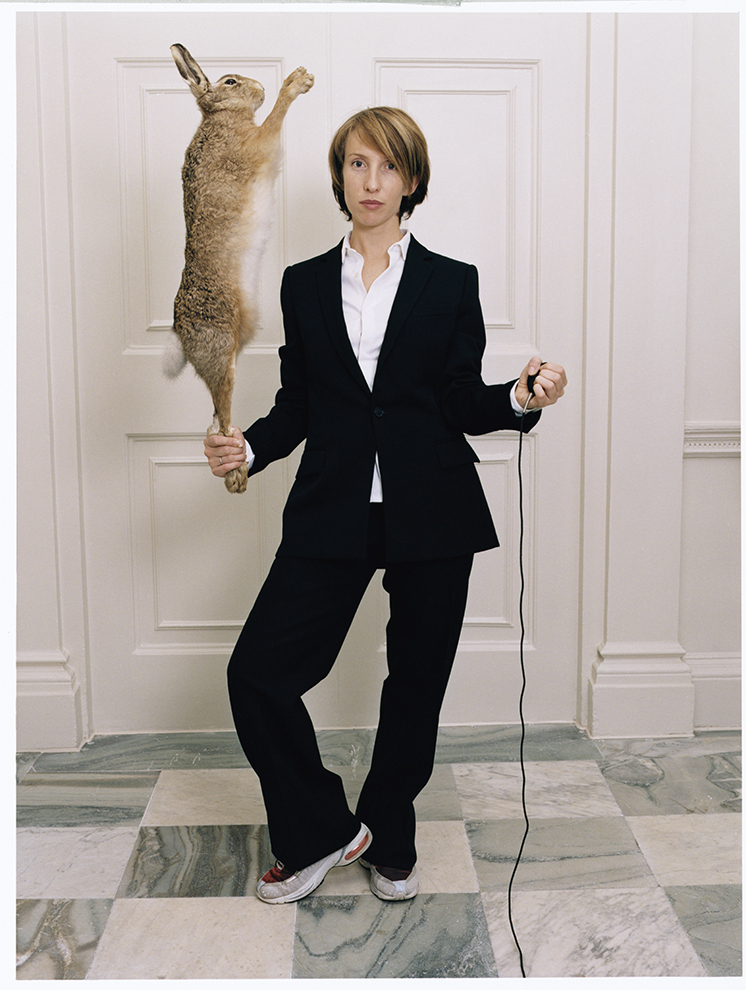 Self Portrait in a Single Breasted Suit with Hare, 2001 by Sam Taylor-Johnson
Sam Taylor-Johnson emerged as part of the YBA movement, and is now an internationally recognised fine artist. She has received global praise for her work as a film director, most recently for the film adaption of '50 Shades of Grey', which marked the biggest opening for a female director in history.
Her fine art interrogates ideas of interior and exterior identity, her own included. Her photography and video work allows for minute consideration of what defines our sense of self. She was commissioned by the National Portrait Gallery to make a video portrait of David Beckham, whom she depicted sleeping. The portrayal of a public individual in a private act is a key example of Sam Taylor-Johnson's concerns as an artist.
In 1998 she was nominated for the annual, prestigious Turner Prize and won the Illy Café Prize for Most Promising Young Artist at the 1997 Venice Biennale. In the 2011 Birthday Honours she was appointed Officer of the Order of the British Empire for services to the Arts.