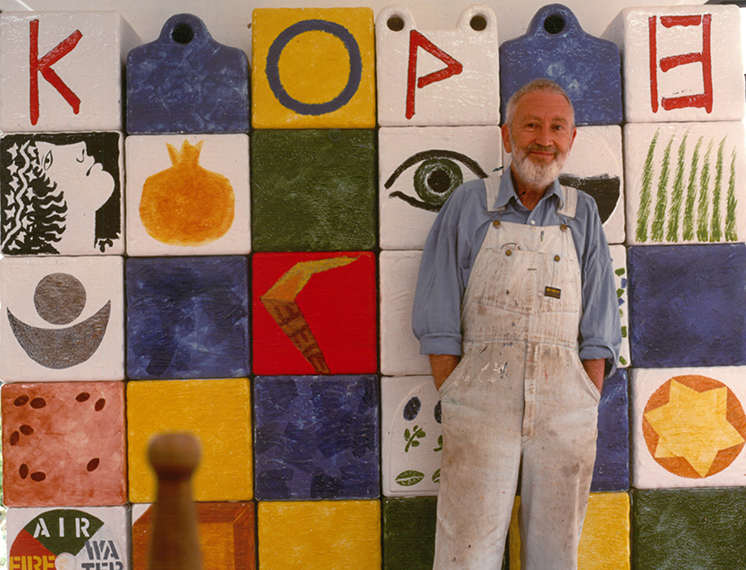 Joe Tilson in his studio in Tuscany, 1996 by Aurelio Amendola
Joe Tilson is a British painter, sculptor and printmaker. He was one of the founding figures of British Pop Art in the early 1960s, embracing advances in technology and commenting on mass media. 
Born in London in 1928, he attended St Martin's School of Art and the Royal College of Art. In the late 1950s he began to produce reliefs in wood. With the emergence of Pop Art, he started using bold colours and diagrammatic imagery. In the 1970s a move to Wiltshire and Italy prompted a shift in his subject matter to Ecology and the culture of the Mediterranean.
Tilson has exhibited extensively across the world and in 2002 a major retrospective of his work was held at the Royal Academy of Arts, London. He features in many collections including the Arts Council Collection, Tate collection and Museum of Modern Art, New York. 
Tilson is represented by the Alan Cristea Gallery, London and Marlborough Fine Art, London.