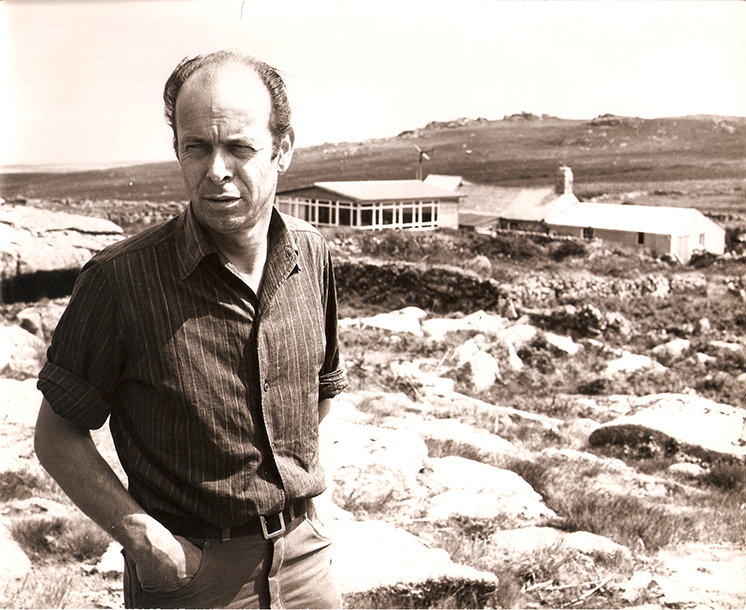 Photograph by Edward Scragg, Gamma Photography.
Bryan Wynter was a British landscape painter. He was born in London in 1915 and settled in Cornwall following World War II.
During the 1930s he studied at Westminster School of Art and the Slade School of Fine Art. He began working as a figurative painter but by the mid-1950s his style had become progressively more abstract. From the 1960s onwards he also began making three-dimensional kinetic works, in parallel with painting.
Wynter exhibited with the London Group and the Penwith Society of Arts in St Ives. A retrospective of his work was held at the Tate St Ives in 2002. He features in notable collections including the Arts Council Collection, British Council Collection and Tate collection.