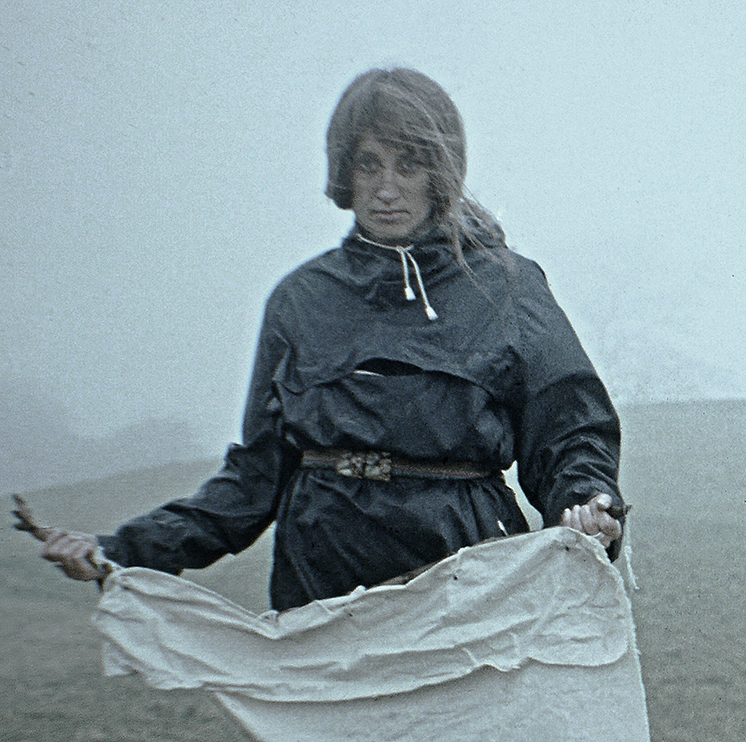 Marie Yates is a British artist, whose practice explores and raises issues of representation. Born in Leigh, Greater Manchester, UK, she is one of the most distinctive British feminist artists of her generation. 
Yates uses her unique approach to photography combined with text, and installation to achieve highly personal explorations of landscape, images of women, representation, sexual politics, and the media. She presents the notion of art as a social construct rather than an object or image-based aesthetic experience, and creates work that questions meaning.
Yates began her exhibiting career in the early 60s, and became well known by the 80s and 90s, having exhibited in key galleries, such as the ICA, Riverside Studios, Midland Group, Arnolfini and at The New Museum in New York, as well as regional public galleries across the UK. Recently, her work has been sought afresh for new exhibitions across the UK, including a solo exhibition at Richard Saltoun Gallery in London.
Yates' work is in several collections, including Arts Council of England, The British Council, Tate, as well as privately held collections.
She lives between the UK and Greece.