The exhibition
Hew Locke: Here's the Thing opens at Ikon Gallery, Birmingham, 8 March – 2 June 2019.
Hew Locke is known for exploring languages of colonial and post-colonial powers. Creating layered artworks that deconstruct traditional motifs of imperial authority, he fuses historic sources - coats-of-arms, trophies, weaponry, warships and patriotic statues - with found objects, his own political leanings and heaps of wit.
The exhibition will premiere Locke's first ever film, The Tourists, alongside various new bodies of work, from painted photographs of old Guyanese houses and 40 sculptures of boats suspended from the ceiling to a series of antique busts of Queen Victoria and her family, known as Souvenir. Also featured are established pieces such as Island Queen, 2003, The Nameless, 2011 and Hinterland, 2013.
The most comprehensive exhibition of Locke's works to date, Hew Locke: Here's the Thing is a richly-textured and dazzling exhibition full of painting, drawing, photography, sculpture and installation. Vibrant and thought-provoking, browse Locke's artworks here.
Discover more about Locke's first ever film, The Tourists, as well as what new works are being created especially for the exhibition, in our interview with the artist.
Jonathan Watkins, Director of Ikon Gallery
When asked what to expect from Hew Locke: Here's the Thing, the Director of Ikon Gallery, Jonathan Watkins, replies "So many things. Above all, it will be thought-provoking and a pleasure to see."
"We developed this exhibition over a number of years, through an ongoing conversation. Hew's work is very much on Ikon's wavelength, or vice versa, and for the art world and beyond, his observations are as relevant to current affairs as they are to history.
"The most enlightening moment I had working on the exhibition was when I realised just how many statues of Queen Victoria there were, scattered all over the world!"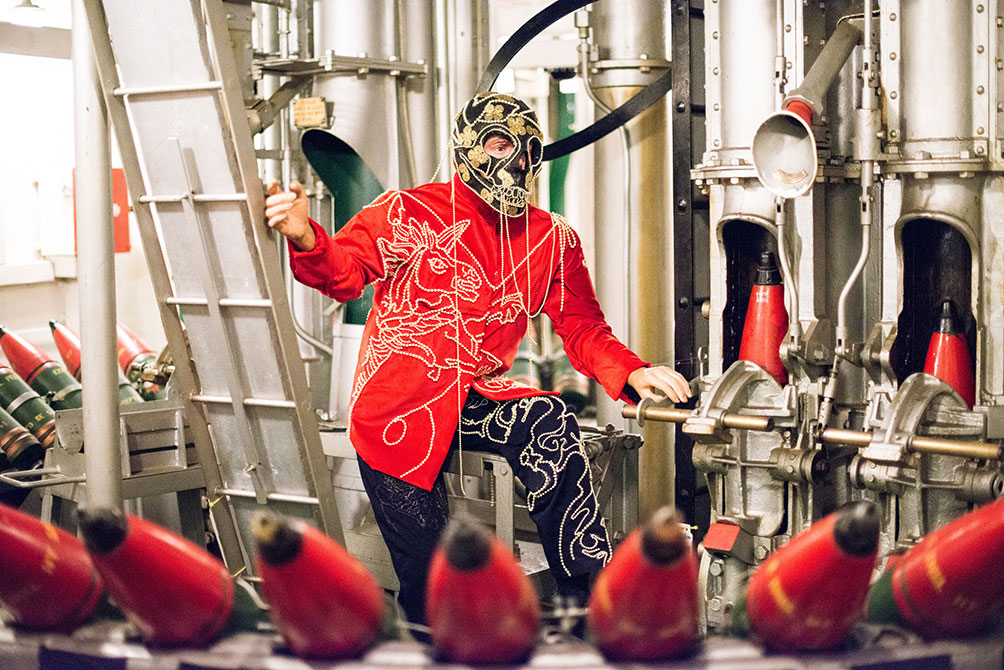 About the artist
Locke was born in Edinburgh, Scotland. He spent his formative years in Guyana before studying Fine Art at Falmouth College, followed by Sculpture at the Royal College of Art.
His most recent exhibition was Patriots at PPOW Gallery, New York, which we also interviewed him about: "These are important individuals who we are still supposed to admire. But history is messy."
Read the full interview on Patriots here.
About Artimage
Our strong relationships with each of our artists allows Artimage to provide exceptional modern and contemporary art images for you to license and reproduce, while directly supporting our members' work and livelihoods.
About Ikon
Ikon Gallery is an internationally acclaimed art gallery in central Birmingham.


Image: The Wine Dark Sea, (boat D), 2016 © Hew Locke. All rights reserved, DACS/Artimage 2018. Photo: Charles Littlewood; The Tourists, 2015 © Hew Locke. All rights reserved, DACS/Artimage 2019.